SHAKE ALERT: Introducing the Early Earthquake Warning System
In today's video we introduce you to the early earthquake warning system. Learn what you could do with 10 or more seconds prior to an incoming earthquake.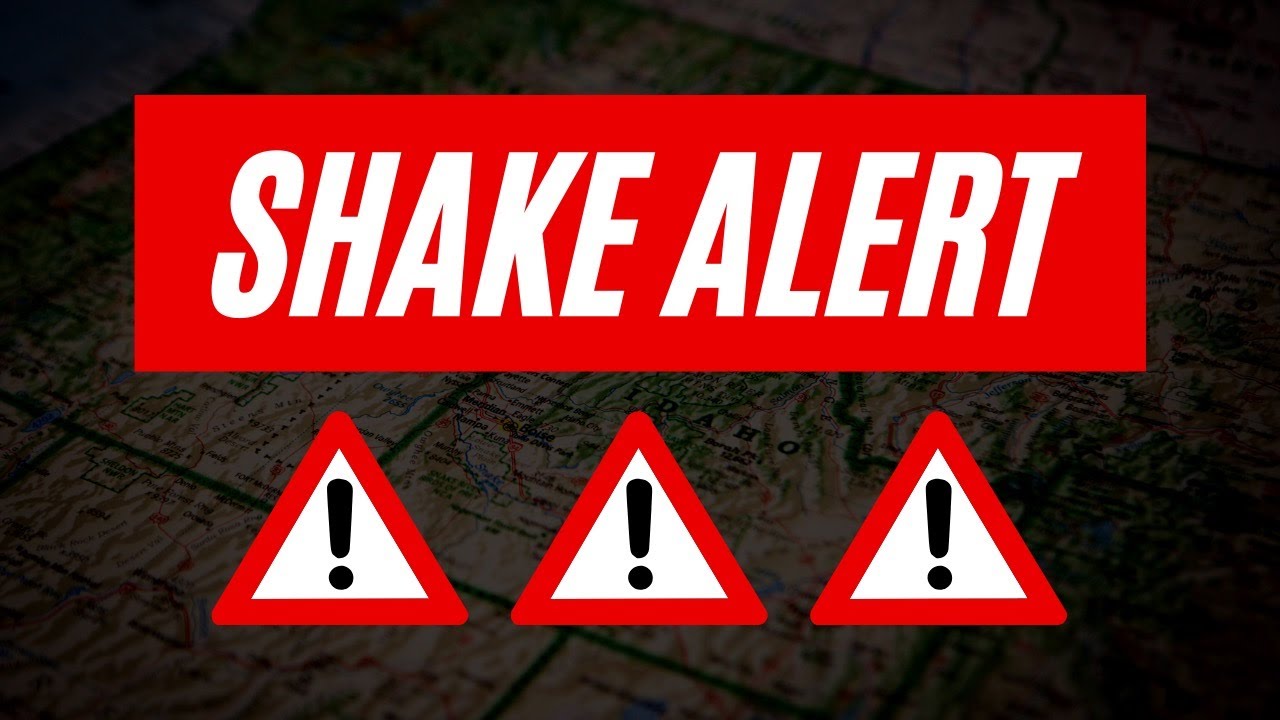 Today we introduce you to the Earthquake Early Warning System also known as ShakeAlert. The Shake Alert system is an Earthquake Early Warning system that detects significant earthquakes quickly and sends alerts to people to warn them of the impending shaking. This system is not predictive rather detective and provides the people that receive the alert with seconds to make critical decisions to seek a safe area to drop, cover and hold on!
Here is a link to a video
https://www.youtube.com/watch?v=bq7eQ6kBgxA
outlining the science of how the system works and what type of an alert you would receive.
So, now you know about the science behind the technology and h
ow it
could be extremely beneficial for life saving opportunities like slowing trains, opening fire station doors, seeking shelter, and beyond. You can learn more about how to receive these alerts on your smart phone by visiting the WA Emergency Management Division.
https://mil.wa.gov/alerts#shakealert
Well, that is a wrap for this week. Now you can get early warning for the next earthquake too!
How Many Earthquakes in the PNW
In today's video we share the earthquake activity for the two weeks prior to August 5, 2021 and trends for the PNW over the years. Check it out below: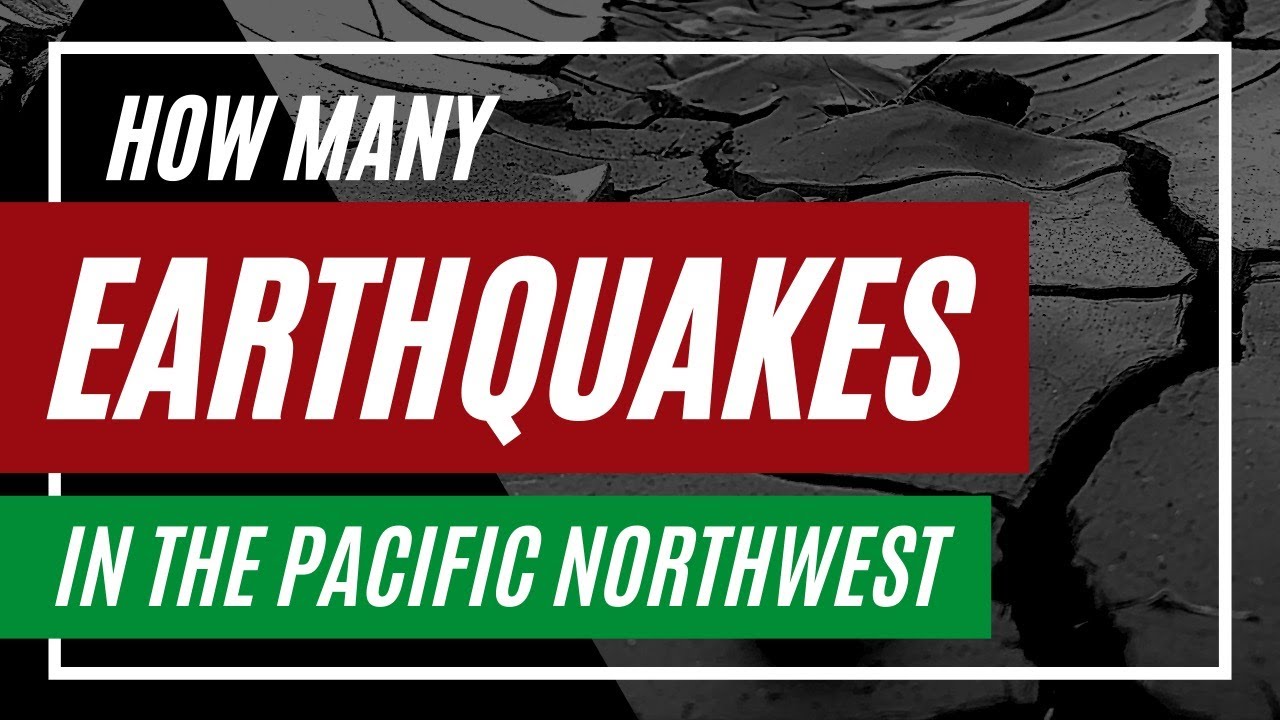 Today we will share information on earthquake activity that has occurred in the Pacific Northwest Seismic Network's region over a recent two-week period. You can access this information from the comfort of your computer at www.pnsn.org.
Before we get to deep into this discussion, I should note that I have been monitoring the pnsn.org site since 2005 when I was with the Red Cross. In some cases, I would reference this site daily to incorporate the findings into earthquake preparedness presentations. So, I would ponder that I have referenced this stie map somewhere between 7 and 10,000 times over the past 16 years.
I will also share, that it was extremely interesting to watch the map over time. Looking at the map as often as I did, I would see weeks with very little activity and some weeks with significant activity, in my opinion. I seem to remember 25 events was the lowest recorded seismic activity that I ever witnessed and upwards of over 200 in a different two-weeks monitoring time. There really was not a clear trend that I could see. Nor was there any way for me to predict what the map would reveal from week to week. I was unable to glean any assemblance of frequency, location, magnitude, depth, or any other recorded measure on the map. Other than to say that every time I pulled up the seismic map there was one consistency…….There was always seismic activity.
Some weeks would be on the lower end in the region and other times it would be a bit higher. Regardless of the week, there was always activity. As I pulled up the map on the 5th of August 2021, for this video, it revealed that there were 198 earthquakes that had occurred over the two weeks prior and that they ranged up to a 4.2 Magnitude, however the 4.2 M occurred outside of the network. You can see the largest block off the coast of Oregon that correlates to the 4.2 Magnitude event.
The rest of the seismic activity registered less than 4.2 Magnitude, which is actually interesting, because anything less than a 4.0 Magnitude will likely go unnoticed by the common person. In most cases, it is at about the 4.0 Magnitude rating that some seismically sensitive people will feel the shaking. The majority of folks will feel the earthquake at a higher magnitude. As the magnitude climbs and more people feel it, the likelihood of potential damage to the areas in and around the epicenter of the event increase exponentially with the increase in Magnitude.
I share this with you, so that you can see the value in preparing today. Remember, that each of those dots on the map represent a seismic event and if you hadn't already noticed, please take a look at where most of the activity is occurring. As you look, please envision our transportation system and any key traffic routes, as upon looking deeper you should recognize that most of that activity runs along the I-5 corridor. This I can share, is the one clear common thread from week to week upon looking at this map over the years. The most seismic activity seems to be running parallel to where most people live in the State of Washington and Oregon.
Folks let's not wait for the next one. Get prepared soon, if not today! Do it on your own by continuing to follow our weekly tips or join us in September and download our Home Preparedness series, so that you and your loved ones can quickly respond and recover from the next large scale seismic event.
You Can't Rely on Your Government During Disasters
In today's video we share the reasons why the government will not be there to assist you with individual emergencies after a regional interruption or disaster. Check it out below: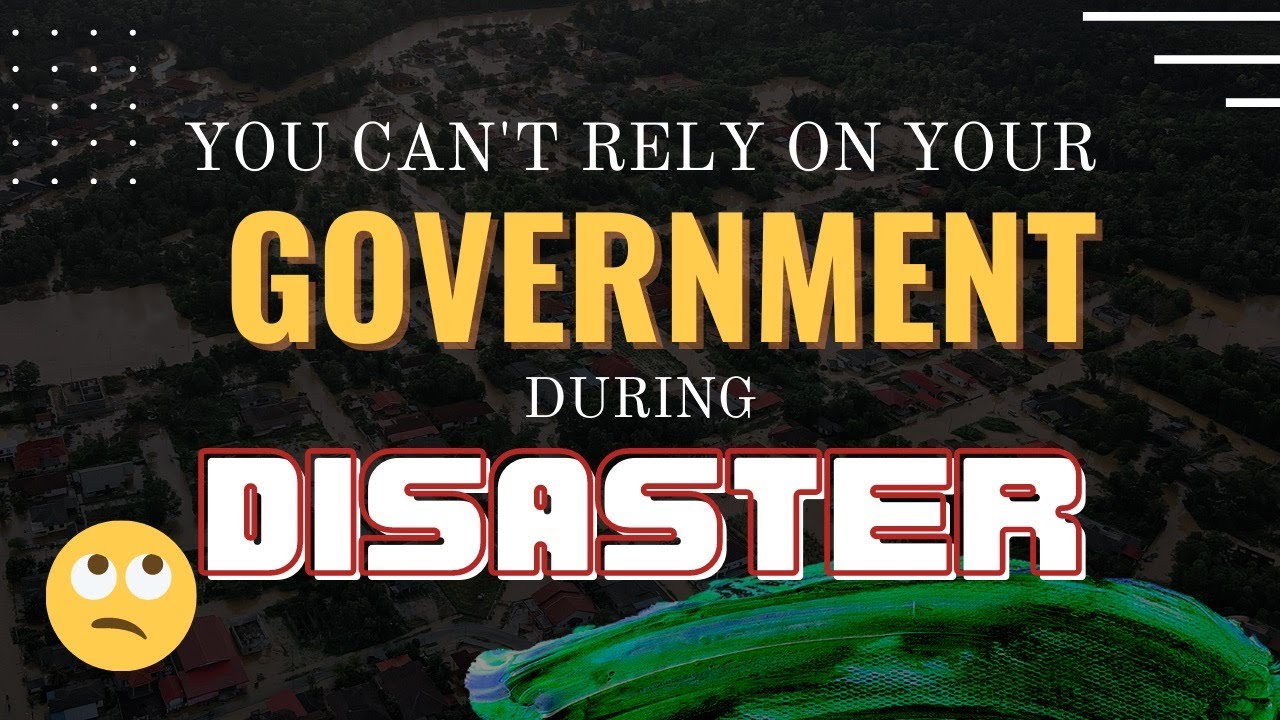 Today we go over why you can't rely on the government in disaster times.
It is so true. You can't rely upon the government to bail you out in disaster times. Our emergency response system is set up specifically for emergencies. You have an emergency like a car accident, or a house fire and you immediately call 9-1-1 and they respond pretty quickly.
That will not be the case when a regional disaster occurs. In the first few days, the emergency responders will be assessing and prioritizing their response efforts to do the greatest good for the whole community. Individual emergencies will likely not be prioritized and instead you will be left to fend for yourself, as resources will be stretched beyond their emergency response capabilities.
The County, State and Feds will not be coming anytime soon either. It will take time for the resources to arrive, which is why you need to be prepared to take care of yourself and your family for at least 3 days, at a minimum. Although, we strongly recommend that you prepare for 2-3 weeks, as a major earthquake in our region could have devastating impacts upon our supply chain, transportation system, water and sewage, electricity, gas supply, and beyond.
You should take the steps now to learn what you need to have on hand and what plans should be in place before the next event. We are currently living through a disaster, and we don't know when this event will come to a close or when the next event will occur, so we encourage you to get prepared now. As many disasters come with little or no warning.
If you feel overwhelmed or don't know where to start, we are here to help. We have put together a course on preparing your home and family and will be launching that course in September. We take the guess work out, so that you know what to do and how to plan for what may come to our region. So, keep your calendars open for the launch of our course during National Preparedness month this September 2021.
#1 Tip for Getting Your Disaster Kit Readied
In today's video we cover the #1 Tip for Getting Your Disaster Kit Readied! Check it out below: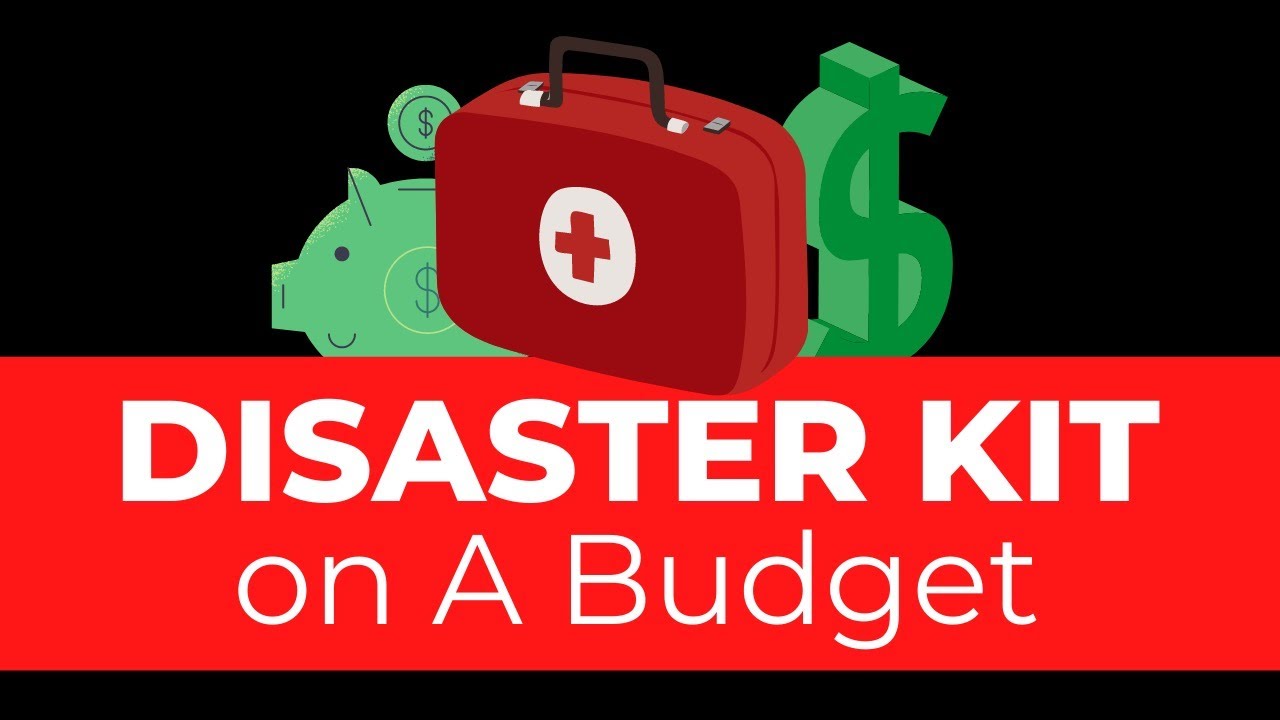 Today we go over the #1 way to get disaster supplies on a budget. Oftentimes, people are hesitant to get started on preparing for disasters for many reasons. Believe me when I say that I have heard them all. I have heard people say that they have not prepared because they have an irrational fear that if they prepare than they are welcoming the event. Others have said they would and know they should, but they don't know where to start. Which of course is where HT2 can help. We get that people are confused and often don't know where to start. Which is why we are creating an on-line course on Home/Family Disaster Preparedness Planning. We are officially launching the series in September in line with National Preparedness month. So, if you fall into the category of not knowing what to do or simply want some expert guidance, then keep your calendar open, so that you can participate in our on-line series.
Now, onto further discussion on why people don't prepare. It often comes down to two fundamental reasons: (1) time and (2) money. I get it. I hate to waste time and money. Which is why this #1 tip is so good! Because it is built into your daily life. You are only adding minimal time and money to gather your disaster supplies while watching your bottom line.
Which is why our #1 recommendation for getting your supplies on a budget is to……drumroll please……rlrlrlrlrlrlrlrlrlrlrrllrlrlrlrlrlrlrl ………. Build your disaster supply kit(s). Firstly, the cost to purchase a kit is significant, the Red Cross sells a 4-person emergency preparedness backpack for $299.99. That kit is good for 3 days for 4 people and according to the products description it includes: a premium hand crank radio which has the following features; flashlight, cell phone charger; weather band radio with a lithium-ion battery; solar panel; ear jack and SOS alarm. The kit includes four sets of food bars, emergency water packets, four collapsible water containers, handwarmers, emergency blankets, rain ponchos, whistles, duct tape and personal hygiene kits along with ample first aid supplies in a zippered pouch. All enclosed in a backpack for mobility.
Let's think about this for a moment……One it is not customized to your family's specific needs and two it is very basic. Giving you only 3 days of food and water. The best purpose for this kit is to store it in your trunk in the event that you must evacuate.
You could build a much better kit that would provide you with the life essentials of food and water for weeks or more. Which is what we should be planning for, as a major event will leave us with limited resources due to impact upon our infrastructure.
So, begin by assessing what you want in your kit and then seeing what you already have in your home. Duct tape, yep! Personal hygiene, yep! First aid supplies, yep! Now I won't use myself as an example, because I have everything that is detailed out in the Red Cross kit and beyond. How did I do it, I started with what we had in our home. We got some backpacks from Goodwill and began customizing our kits for our 3-person, 2-dog, 2- bearded dragon family.
When we first started, I would add things we needed by going the big warehouse food store and picking up at least one food item for our kits every time I went. I would get peanut butter, canned fish, canned beans, canned tomatoes, canned soup, rice, pasta, canned fruit, etc. Overtime, we built some significant kits to store in our cars and in the house. We use our basement as our storage for our 2–3-week kit and rotate the food on the shelves as we need to replenish. This way we never let the food expire and we have the food we normally eat in our disaster supply.
It didn't take much time and the monies to build the kits were spread out over time, limiting the direct hit to the pocketbook.
How to Prepare Your Home for an Earthquake
In today's video we cover ways to assess the external and internal threats to the readiness of your home to earthquake threats. Check it out below: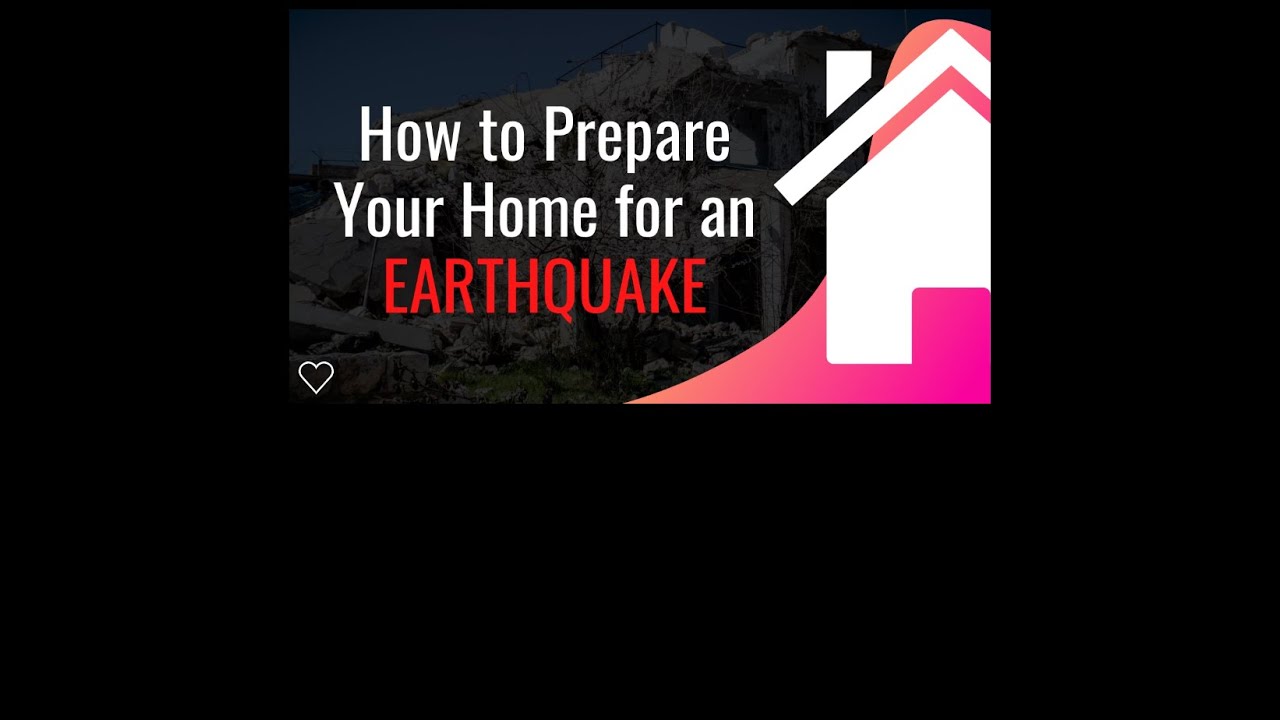 Today we go over the essential steps you should take to ready your home for an earthquake.
There are several things you should do to prepare your home for an earthquake now! Even if your home has been through earthquakes in the past, you should assess the readiness of your home for more intense shaking. The first thing you want to do is determine the inherent risk to your home. You should begin with asking yourself some questions about your home. When was your house built? What type of soil is your home built upon? Was the home built with seismic building codes?
If your house was built prior to the 1980s you can bet that your home was built without seismic building codes. Prior to roughly the 80s, homes in the Pacific Northwest were built without connecting the frame to the foundation. Builders relied upon gravity to keep the homes in place, and it does a great job, until the earth starts shifting and shaking. You have probably seen homes that shifted off their foundations from earthquakes that have occurred in California like this image here. Note that the home has not collapsed and would be safe to be within in an earthquake. However, it is no longer safe to live within and you still have a mortgage to pay. So, you may want to invest in hiring a seismic contractor or learning how to Do it Yourself.
You should also investigate what type of soil your home is built upon. According to the USGS, Liquefaction takes place when loosely packed, water-logged sediments at or near the ground surface lose their strength in response to strong ground shaking. Liquefaction occurring beneath buildings and other structures can cause major damage during earthquakes. The City of Seattle has an interactive liquefaction map that you can enter a specific address or an area. For example, you could enter in the neighborhood of Montlake, Seattle and it will generate a map that shows the areas with low and high risk for liquefaction. We will provide a link to the interactive map in the YouTube description. If you home is in an area of concern, then you should absolutely look into a seismic retrofit, if you are in need.
Now let's move inside of your home. When the earth is steady things tend to stay in place, however when the earth starts shaking tall pieces of furniture can fall over, heavy furniture can shift possibly blocking egress, and objects can become flying projectiles.
Therefore, we recommend that you conduct a hazard hunt in your home to identify and mitigate those items that could injure a loved one, damage your property or destroy something of value. Go room by room and identify those items. Anything that is six feet or taller should be secured to the studs within the walls. If you have small children drop that height to 4 feet. Secure your televisions, kitchen cabinets, water heater, and large appliances. For your picture frames, you may want to consider replacing any glass with plexiglass and using a seismic hanger that will prevent the pictures from jumping off the hooks. You may also want to consider the placement of window safety film to prevent windows, sliding glass doors, and shower doors from shattering and creating another hazard.
Next you should again go room by room and identify the safe areas for an earthquake response. Preferably you want to aim for a safe space that will protect you from falling objects like a sturdy table or desk. If none is available, then an interior wall away from windows and other objects would work. Crouch down to the ground and cover you head and neck with your arms.
Afterwards, educate your loved ones on where to go if the earth starts shaking room by room. Note, you should stay in your home and only leave it afterwards, if it is unsafe to remain inside due to a fire or gas leak. Conduct a drill with your family at least once a year, twice would be even better.
Everyone in your family should also know where the main shut-off valves are for the electricity, water, and gas supply. Teach everyone how to shut off the utilities and remember to only shut off the gas if you suspect there is a leak after an earthquake. Remember, that the steps you take now could result in a cost savings of somewhere between $4-$6 dollars when compared to recovery costs. Good luck and let us know how it goes.
Disaster Supplies for Your Home
In this week's video we cover what should be in your disaster kits and where they should be stored. Come learn the significance of a box of red wine in this week's video too.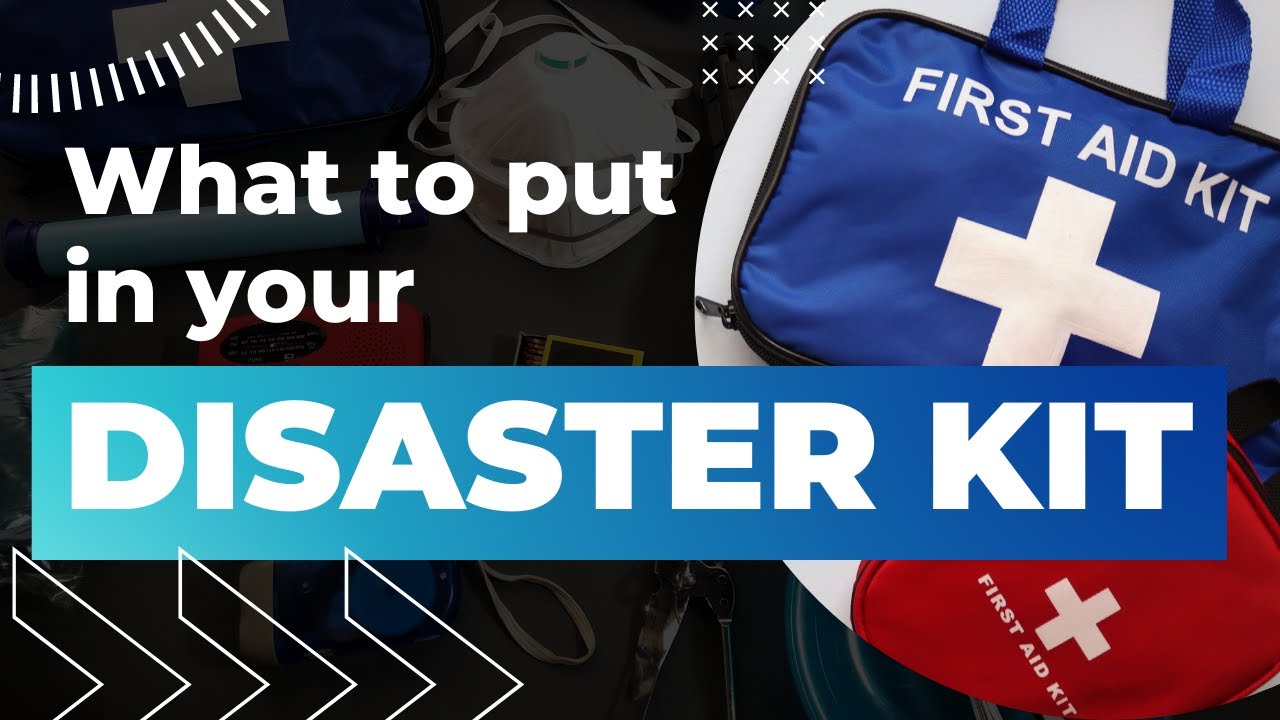 Today we go over the essential items you need in your kit(s) and where should you store the kit(s):
Firstly, let's talk to the time. For your home kit, you are making an assumption that your house weathered the interruption well and that you just need to fend for yourself and your loved ones for a period of time. So, how long should you plan for? We recommend having enough supplies to take care of your household for 2-3 weeks.
Most emergency preparedness people will start with water and food, which I rank extremely high. However, if you plan to take the time to build your kit, then I would encourage you to begin with what you are going to want after an interruption. Really think about it for a moment. You have just been through an earthquake, tornado, blizzard, windstorm, or some of form a calamity and you responded appropriately and are now trying to begin your recovery process. What do you want?
For me, I want two things. My comfy blanket is the key to getting a good night's sleep and wine is key to keeping me calm. Yep, I said it, I have a box of red wine in my disaster kit. I chose red wine, as it does not need to be chilled and the box rather than bottle, so that it won't be damaged by the event. Now take a second to think about what you want in your kit……………………………………………………………….Maybe it is diet soda, chocolate, candy, chewing gum, energy bars, carbonated flavored water, etc. Whatever you determine, make sure to build the rest of you kit around that item.
Then you want to ensure that you have enough water and non-perishable food for your household to last for 2-3 weeks. You will want 1-gallon/person to cover our food preparation, drinking, and hygiene. There are several ways to store water. You can store pouches, invest in water purification systems, rotate 5-gallon jugs, and access water in your water heater (not instant heat tanks) and the tank of your toilet (not the bowl).
The Red Cross also recommends that you have the following, at a minimum:
• Flashlight • Extra batteries
• Battery-powered or hand crank radio (NOAA Weather radio preferred) • Copies of personal documents (medication list, proof of address, deed/lease home, passports, birth certificates, insurance policies, etc.)
• Over the counter medications • Prescription medications
• Multi-purpose tool • Sanitation and hygiene items
• Cell phone & Chargers • First Aid Kit
• Family emergency contact information • Extra cash
• Emergency blanket • Map(s) of the area and GPS apps
Personal Items to Consider for your Individual Family Needs:
• Medical Supplies (hearing aids & extra batteries, glasses, contact lenses, syringes, etc.) • Baby supplies (bottles, formula, baby food, diapers, wipes, etc.)
• Games and activities for children (options to draw out emotions, as studies show recovery is faster if given opportunity to emote through drawing) • Pet supplies (collar, leash, ID, food, carrier, bowl, baggies, kitty litter, list of hotels/motels that take pets, etc.)
• Two-way radios • Extra set of car keys & house keys
• Manual can opener
Additional Supplies to keep at home or in your survival kit based on the types of disasters common to your area:
• Whistle • N95 or surgical masks
• Waterproof matches • Rain gear
• Towels • Work gloves
• Tools/supplies for securing your home • Extra clothing, hat, and sturdy shoes
• Plastic sheeting • Duct tape
• Scissors • Household liquid bleach (not scented)
• Entertainment items • Blankets, sleeping bags, and tents
In terms of storing the items. It is recommended that you place the items in backpacks, so that everything is together and easily transported if needed. Keep the backpacks near an exit/entrance to your home to make it quick to grab and go, if necessary. Although, the food and water for 2-3 weeks can simply stay in your pantry or other area in the home deemed appropriate. Keep a 3-day supply of water and food in your backpacks for every member of your household, in the event you need to evacuate.
In this week's video we cover tips on and placement suggestions for life safety equipment in your home. We cover tips on smoke detectors, carbon monoxide detectors, and fire extinguishers.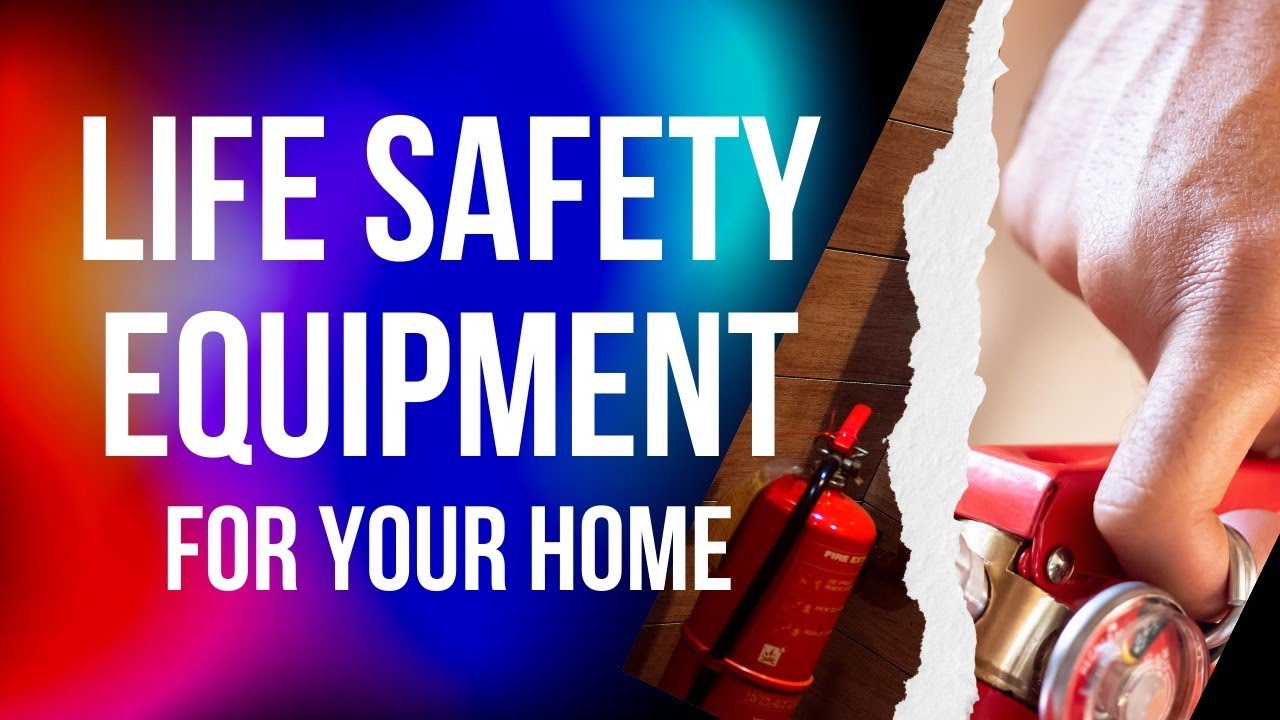 Welcome back to the HT2 channel. I am Kelly and I will be walking you through today's video. Today we cover tips on life safety equipment for your home.
Every home is unique and as such the number of devices you need will be dependent upon the numbers of floors and rooms in your home. In general, every home needs at least one ABC type of Fire Extinguisher and carbon monoxide detector for every floor of your home and smoke detectors placed outside of each sleeping area and in each bedroom.
Let's take a deeper diver into each life safety device. We will begin with the fire extinguisher. As I just stated, you need an ABC type of fire extinguisher on each floor of your home. The ABC type of fire extinguisher is designed to extinguish combustible, liquid, and electrical types of fires. Kitchens present the greatest risk for fire and thus should have a fire extinguisher nearby. You might think that you should store the extinguisher near the stove, however you would be better off storing it near the exit, so you prevent placing the fire between you and the exit.
Speaking of kitchens, when cooking on a stovetop make sure to have the appropriate pot or pan lid nearby. If a fire occurs in the pot or pan you can simply place the lid on top of the pot or pan and then extinguish the heat source and the fire will likely go out on its own. Do not try to move the ignited pot or pan to the sink or outside. You put yourself at great risk and could inadvertently start another fire.
You should check the fire extinguisher monthly to ensure that the unit is in good working order by looking at the overall unit and the gauge on the front of the device and confirming that the needle is pointed to the "green" full section of the gauge. If the needle is pointing to the "red" empty section, you should replace the unit. In some cases, the retardant may have settled to the base of the extinguisher and if you shake the unit the retardant may return to a working condition, however you may choose to err on the side of caution and replace the unit after all.
You should teach your family how to respond to fires and how to use a fire extinguisher. To learn how to use a fire extinguisher you can simply do an internet search for "How to use a fire extinguisher" and include the "PASS" acronym, which stands for pull the pin, aim at the base of the fire, squeeze the trigger, and sweep the nozzle at the base of the fire.
Whenever you encounter a fire, you should call 911 immediately and then assess if you are able to extinguish the fire. You are the best person to determine if you can extinguish the fire based upon its size and your comfort level. If you are uncomfortable, then you should exit immediately and let the professionals extinguish the fire.
Of course, you should have two means of exit from every room in your home, which may require use of a window to escape. Make sure to have those plans in place prior to the occurrence of a fire.
Now let's move onto the smoke detectors. As I mentioned earlier, you need to have smoke detectors on each floor of your home and at least one unit outside of sleeping areas and in each bedroom.
You can choose to have a wired or wireless interconnecting system, which will detect fires throughout the home and alert all of the smoke detectors. This is particularly helpful if you have a large home or multiple floors.
There are also different types of detection systems: Heat Detectors, Ionization smoke detectors, photoelectric smoke detector, and Ionization/Photoelectric Smoke Detector. Heat detectors detect the presence of heat and an increase in air temperature. These detectors have few false alarms but, they take longer to identify a fire than a smoke detector. They're ideal in situations where smoke detectors may cause false alarms such as steamy, humid, or dusty environments. Infrequently occupied areas like storage facilities, warehouses, or machine rooms also use these types of detectors.
Ionization smoke detectors have a constant electrical current that occurs between two metal plates in the device. When smoke enters the chamber it disrupts the electrical current and causes the alarm to sound. These detectors are excellent at detecting fast burning fires.
Photoelectric smoke detectors have a beam of light in the device and when smoke scatters the light it causes the alarm to go off. This type of device is quicker to identify small smoldering fires than an ionization smoke detector. They're extremely reliable and produce few false alarms.
A combination smoke detector is the best way to protect your home and its occupants from a fire. When both forms of smoke detection are together on one device it helps to ensure that regardless of the type of fire, it will be detected as soon as possible.
With all smoke detectors you should follow the manufacturers recommendations on maintenance and replacement. Many of the manufacturers will recommend monthly testing and replacement of the batteries every six months. At that time, it is often recommended that you use the hose attachment on your vacuum to remove build up and dust on the detection's sensors. Generally, the units will last for between 5 to 10 years, depending upon the brand.
Finally, we will cover the carbon monoxide detectors. As was mentioned earlier, you need to have them on every floor of your home and the NFPA recommends you place them outside of sleeping areas. The NFPA also recommends interconnected devices for maximum safety, as when one alarm sounds, they all do.
You should follow the manufacturer's recommendations on installation and maintenance. Generally, they are installed at least 5 feet above the ground or on the ceiling as carbon monoxide is slightly lighter than air. Do not place the detector right next to or over a fireplace or flame producing appliance. It is better to place them within 20 feet of said appliances.
The carbon monoxide detectors should be replaced every five years. The detectors have a test button to ensure they are in working order and should be tested monthly, follow the manufacturer's instructions for testing. If you don't have the instructions, you can access them online. You should also change the batteries in your carbon monoxide detectors every six months.
HOW TO Implement the 3 Steps to Better Prepare Your Family and Home
This week we cover the HOW to implement the 3 Tips shared last week. Check it out below and if you prefer to read the content, then scroll a little further down for the written text.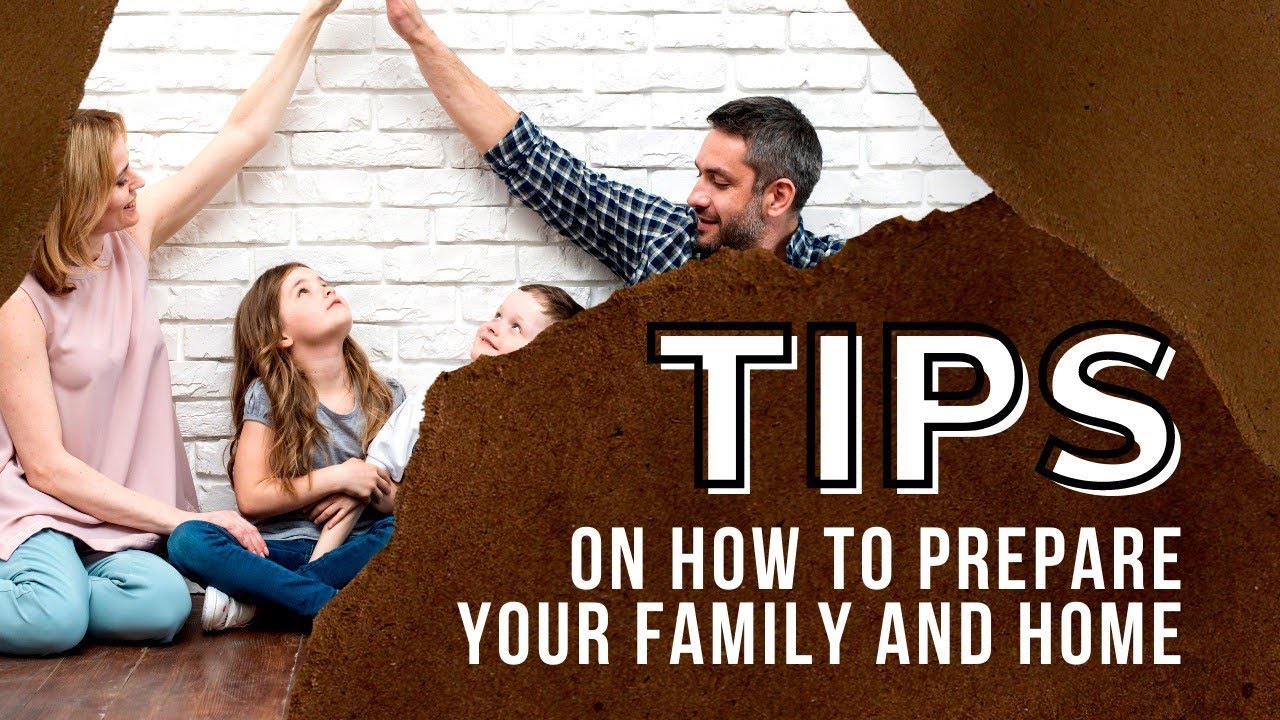 In today's video we go into the how to implement the three steps we shared last week to better prepare your family and home. In last week's video we shared that the first step to take is to identify your internal and external risks. There are many resources available to help you with assessing your family's risk. Here are a few sites to check out to help you assess your family's specific risks:
Safewise.com
Staysafe.org
Safehome.org
Please note that every home will have inherently unique risks, so not every risk identified will be applicable to your home. Also, remember to think about what has happened in your home, while you have lived there. Your own history will be invaluable to mitigate the risks.
Now that you have determined your family and home's top risks, you are now empowered to move into how to mitigate, respond and recover from the risk. Let's take a deep dive into fire safety specifically. Educate your family on the fire risk and areas that fires are likely to happen. The kitchen is particularly likely to be the source of a home fire. Make sure that you have an ABC type of fire extinguisher on each floor of your home and one in your kitchen. Make sure that you place the extinguisher near an exit in your kitchen. Teach your family how to use a fire extinguisher, however calling 9-1-1 and letting the professionals extinguish the fire may be a best practice. Make sure that everyone knows how to get out of every room in the house. There should be two options for exiting any room, which in multiple story homes, often becomes the window. Make sure you know how to utilize the window as your escape route. Next you will want to identify a place for your family members to assemble a safe distance from your home and in a location that will not interfere with the first responders' egress. Follow similar steps for the other hazards and risks in your home.
Now let's move onto the external risks. I have chosen to share the link for the King County Hazard Mitigation Plan in the description section of this video. You can access the link there and see the different types of threats for our region.
The Seattle and King County Ready Program has a great site where you can input your home's address and it will generate your risk for Earthquakes, Flooding, Volcanos, Winter Weather, and Summer Weather. Of course, that doesn't cover all of the risks in our state, yet it does give your specific risk level for each of those areas for your exact address, which would prove helpful for you in your planning efforts. You can access the link to the site in the description section.
Once you are familiar with your risks you can begin to implement some mitigation strategies. Let's use earthquakes as our example on this section of today's video. There are some steps you can take to lessen or mitigate the impact from an earthquake. If you have a home that was built prior to the 1980s, you may want to consider having your home earthquake retrofitted, as building codes prior to the 80s did not plan for earthquakes. The City of Seattle's Office of Emergency Management event offers free courses to teach you how to do it yourself or you could hire a seismic retrofit contractor. You could also secure the following items in your home: tall furniture, appliances, water heaters, televisions, picture frames, and valuables. Once you have taken the steps to mitigate make sure that your loved ones know how to Drop, Cover and Hold on during the shaking! Once again you can take a similar approach for the other external risks you have such as learning evacuation routes for volcanic lahars and coastal tsunamis.
We realize that is a bit to take on and we are here to help if you need us. It really isn't that hard; it just takes a little bit of know how and time to implement your plans. Just think how much better you will feel after you implement your plans, knowing that your loved ones and property are better protected.
3 Steps to Better Prepare Your Family and Home
Today's video shares 3 steps to take to get your family and home better prepared. Just in time to put the kids to work over the summer break! You can find the written script below the video, if you prefer to read rather than listen.
Welcome back to the HT2 channel. I am Kelly and I will be walking you through today's video. Wherein, we share some tips for you to consider in making your family and home better prepared. We recognize that you may be delaying your efforts to get your family and home prepared, because you don't know what to do, so we are going to make this easy for you.
So, let's cover three places to start. The first thing to do, when developing your family's preparedness plan, is to investigate your risk of disaster for where you live. Look for both internal and external risks. Within your home, you have internal risks like housefires, carbon-monoxide poisoning, food poisoning, tripping, falls, etc. Externally, the location of your home will largely influence your external risks. In Washington State, we have many types of geological and weather-related hazards that can occur like flooding, wildfires, earthquakes, avalanches, volcanic eruptions, lahars, windstorms, tornadoes, and that is just the short list.
Once you have identified the types of risks you are most vulnerable too, you can now move onto the second step of mitigating risk internally. In the mitigation step, you are looking for ways to safeguard your loved ones and protect your property. Life safety is your number one priority and knowing what to do before an event occurs is essential to survival.
Lastly, and the final step in today's video is to mitigate your risks for external threats. You should familiarize yourself with the local risks and what emergency management mitigation plans exist. Go to your local city, county or state emergency management office to learn about the geological and weather-related risks that are likely to occur where you live. Think about events that have happened in the past too. Your individual experience can guide you well as you move into implementation of mitigation plans. So, now you know what you should do to get better prepared and next week we will get into the how to implement these mitigation strategies. Thanks for joining us today and we hope that you will continue to follow us and join us next week to learn more about making your family and home better prepared. Remember to Like, Share, and Subscribe to get the latest videos. Until next time. Have a safe day!
Business Disaster Preparedness Plans
In today's video we cover the importance of developing or updating your business' disaster preparedness plans. We have also included the written version below, if you would rather read at your own pace.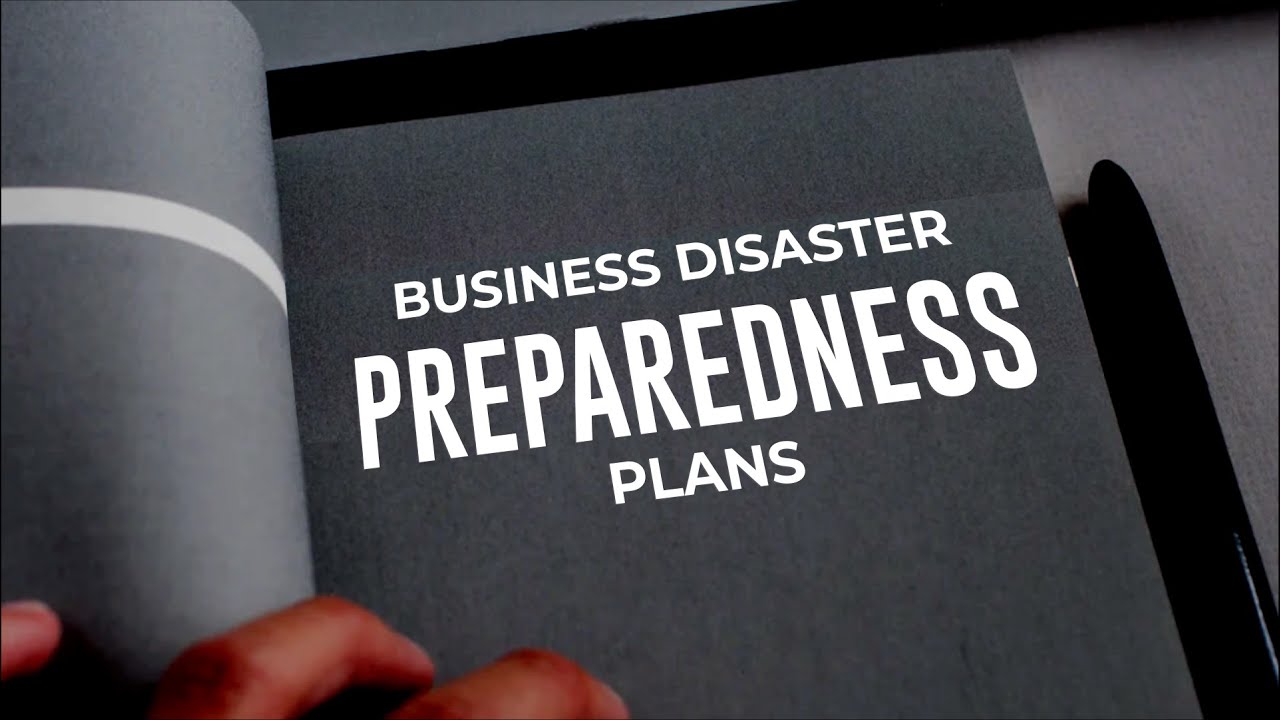 Every business has inherent risk for interruptions. This past year alone has proven that biological events can have wide scope impacts on individuals, families, schools, businesses, and the greater society. There are internal (weaknesses) and external (threats) that every organization faces. Have you assessed your organizations risks?
Check out these stats alone:
• In 2013 the NFPA estimated that U.S. fire departments responded to an average of 3,340 fires in office properties per year. These fires caused an annual average of four civilian deaths, 44 civilian fire injuries, and $112 million in direct property damage. The vast majority of the fires in this category were in business offices.
• Earthquakes are a threat in most states within the U.S. and WA state ranks in the top three.
• According to the USGS, Flooding is the number one cause of disasters in WA State.
So, we ask you to ponder the following:
• Has your business looked at these threats and others to assess the risk to your business?
• Has a plan been put together?
• Have staff been trained?
• Has the plan been tested, exercised, updated, and maintained?
We share these statistics and questions to ponder to help you assess your vulnerability. Without an effective plan in place, you run the risk of becoming a statistic for failing. FEMA reports that nearly 25% of businesses do not reopen their doors after a disaster and of those that do reopen, the SBA estimates that nearly 90% will close their doors within two years following the disaster.
Nearly all experts in the field of disaster preparedness agree that having an effective disaster preparedness plan in place is one of the best methods to put into practice to protect your business, its assets, and your reputation. An effective plan will include steps to establish upper management and financial support, assessments for your specific risks, identification of your essential operations, development of contingency plans for recovery, implementation of life safety and effective emergency response plans, effective testing, training and maintenance of said plans.
These plans will not happen overnight. You will need to allocate significant amounts of time and money to the development, implementation, testing and maintenance of your plans. Keep in mind that for every dollar you spend on preparedness efforts, you will save 4-6 times that cost in response and recovery efforts.
Now is a great time to develop or go back and look at your plans and assure that they are as robust and up to date, as possible. Take this past year and conduct an after-action report, which is basically assessing how prepared you were in your response and recovery. Likely, you will find gaps in your plan and that is where you make alterations and improve your existing plans. Likely improving your outcome to the next interruption.
Good luck my friends. As always, we are here to help you with your development, implementation, testing and training efforts. You can reach me directly at kelly@ht2consulting.com or visit our website at www.ht2consulting.com.
TOP 10 TIP FOR RE-OPENING IN THE PANDEMIC
In today's videos, we cover the Top 10 Tips for Re-opening during the pandemic. If you would rather read the script for the video we have attached it below for your reading pleasure.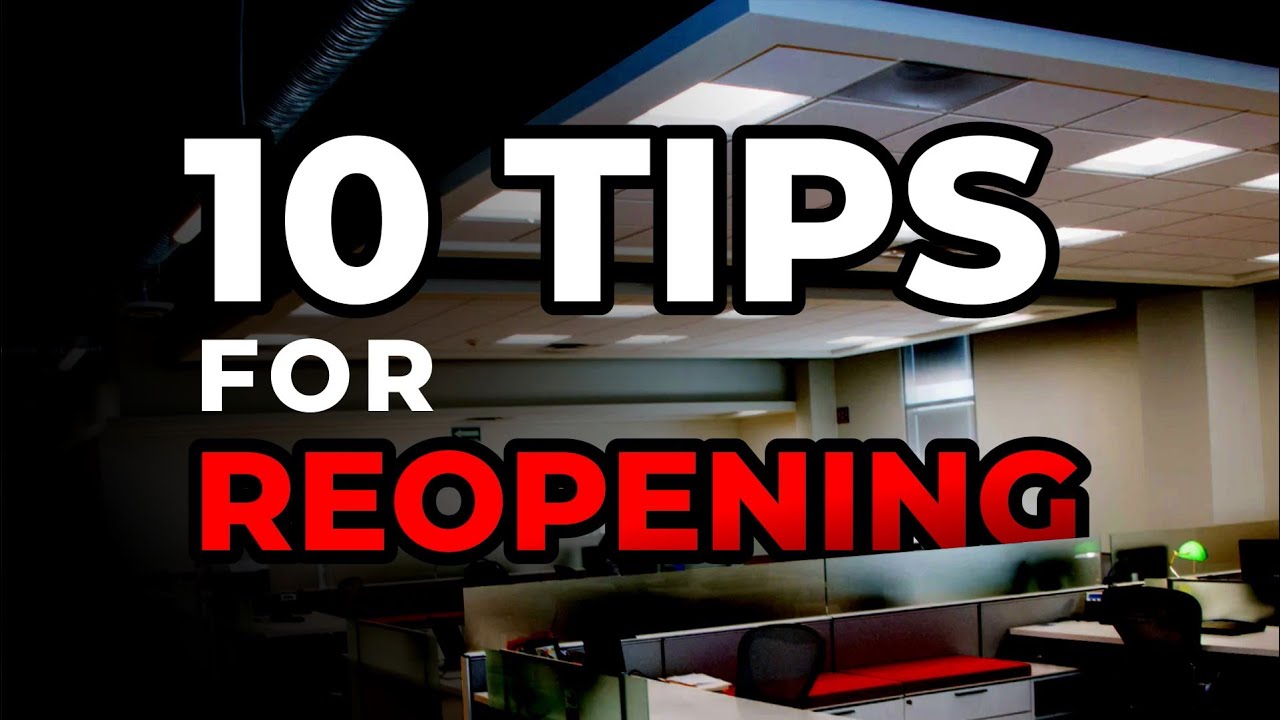 I am Kelly and I will be walking you through today's video. Wherein, we cover the top 10 Tips to consider when re-opening your business or organization during the COVID-19 pandemic. This should be pretty short and sweet as we will be covering the top 10 tips at a glance. If you would like a FREE copy of our Top 10 Tips, please contact us directly to access your copy.
Before we get into the top 10 tips, we wanted to share CDC's Three Golden Rules for spread prevention, which are: 1. Wash your hands frequently. 2. Maintain social distancing, and 3) Wear masks when in the presence of others, particularly if you are yet to be vaccinated. We suspect these recommendations will change over time, but for now they are still being recommended on CDCs site.
Now back to the tips. We created these top 10 Tips months ago and they still hold up to current recommendations, so we encourage you to consider the following when you reopen your offices. Of course, we would also recommend that you consider your own needs and adjust your plans accordingly. Here are the top 10 tips for re-opening during the COVID -19 Pandemic
1. Stay Informed
2. Develop Health Screening Measures
3. Develop Procedures for When Employees Become Sick
4. Mitigate Exposures
5. Require PPEs and Provide Hygiene Supplies
6. Communicate
7. Educate, Model,& Check in with staff
8. Cleaning/Sanitization
9. Limit Entry Points
10. Limit Travel and Modify Commuting Practices
We recognize that the list is pretty simple and we would encourage you to reach out to get the full version that outlines steps you can take for each Tip category. So, if you are thinking about re-opening your offices, contact us to get your FREE PDF version. You can download the tips from our website at www.ht2consulting.com or contact me at kelly@ht2consulting.com and I will personally send you your FREE copy.
IS YOUR STAFF PREPARED AT HOME?
In today's video we cover the importance of ensuring that your staff are prepared at home. We believe that it is the first step in developing your continuity plans. Check out some fun ways to encourage and incentivize staff preparedness.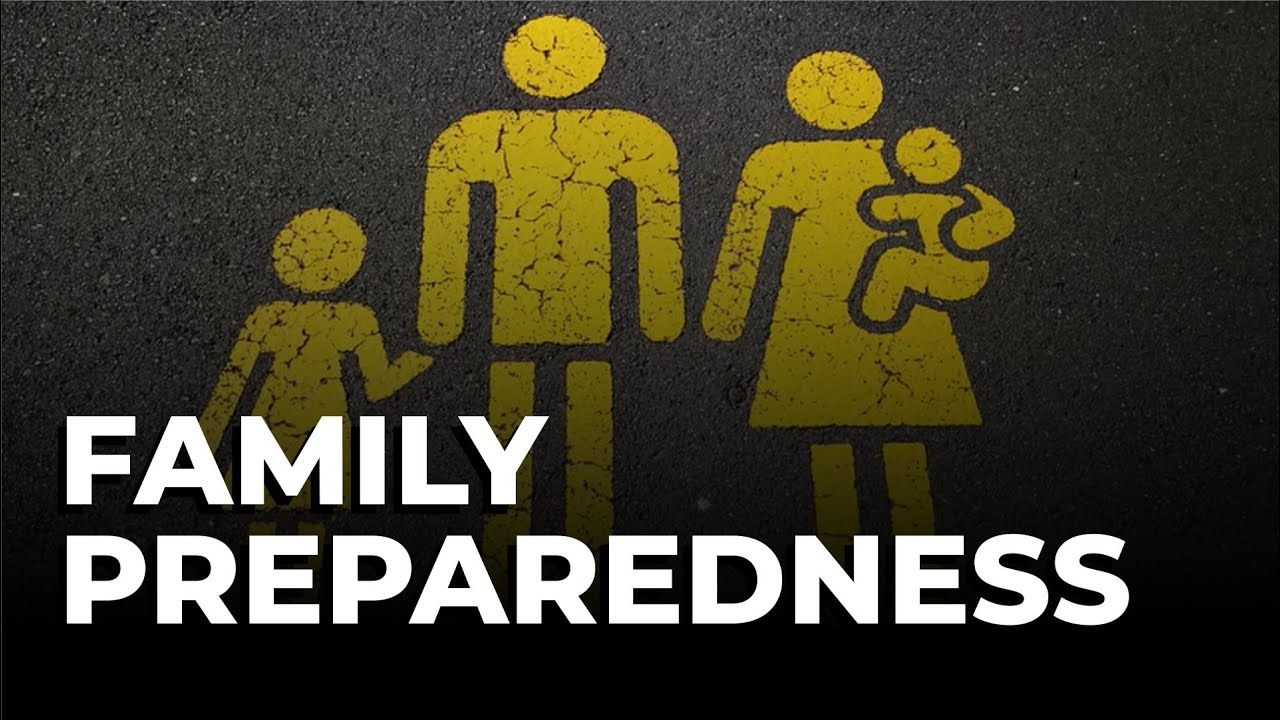 EXERCISE BUILDS MUSCLE MEMORY
In today's video we continue on our emergency response plan series and focus on exercising your plans. With training, drills and exercises you are building muscle memory in your staff, so that they will know what to do, when an interruption occurs. Check it out: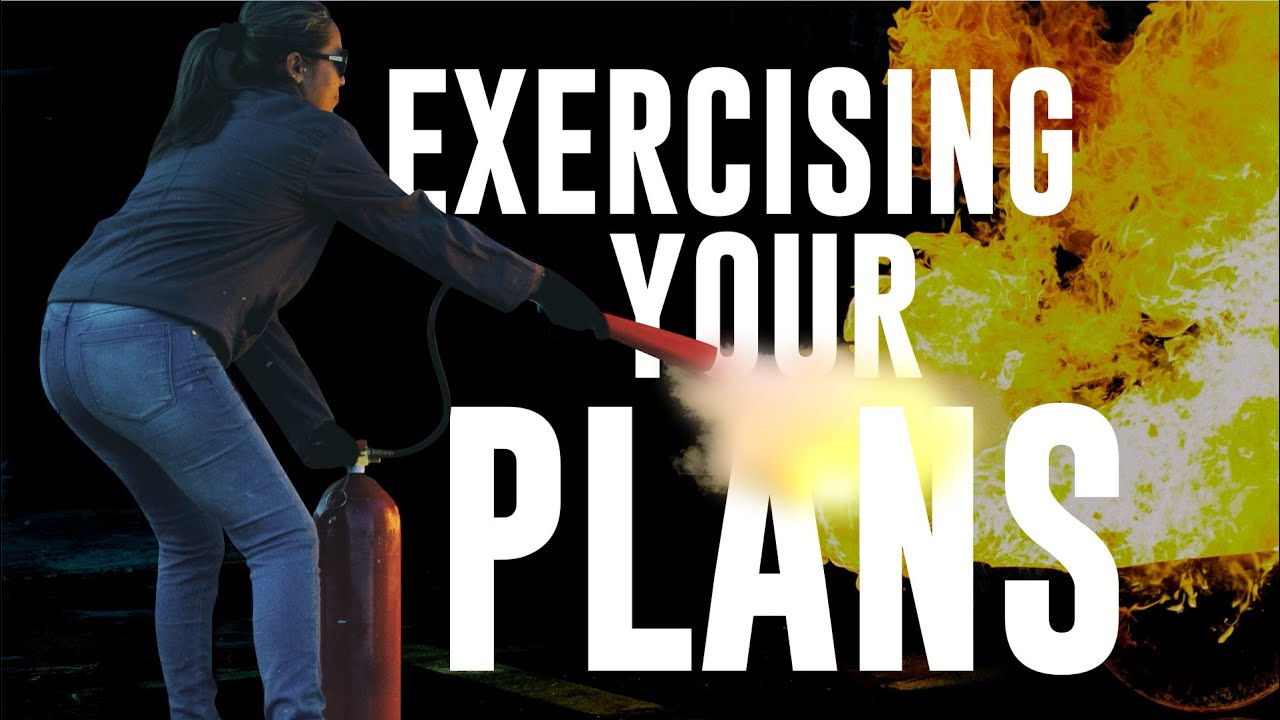 DOES YOUR STAFF KNOW WHAT TO DO?
In today's video we continue on our quest to encourage your organization to update your Emergency Response Plans. Whether you update, alter, or leave as is, you should take this time to educate your staff on your plans, so that they know what to do. Check it out: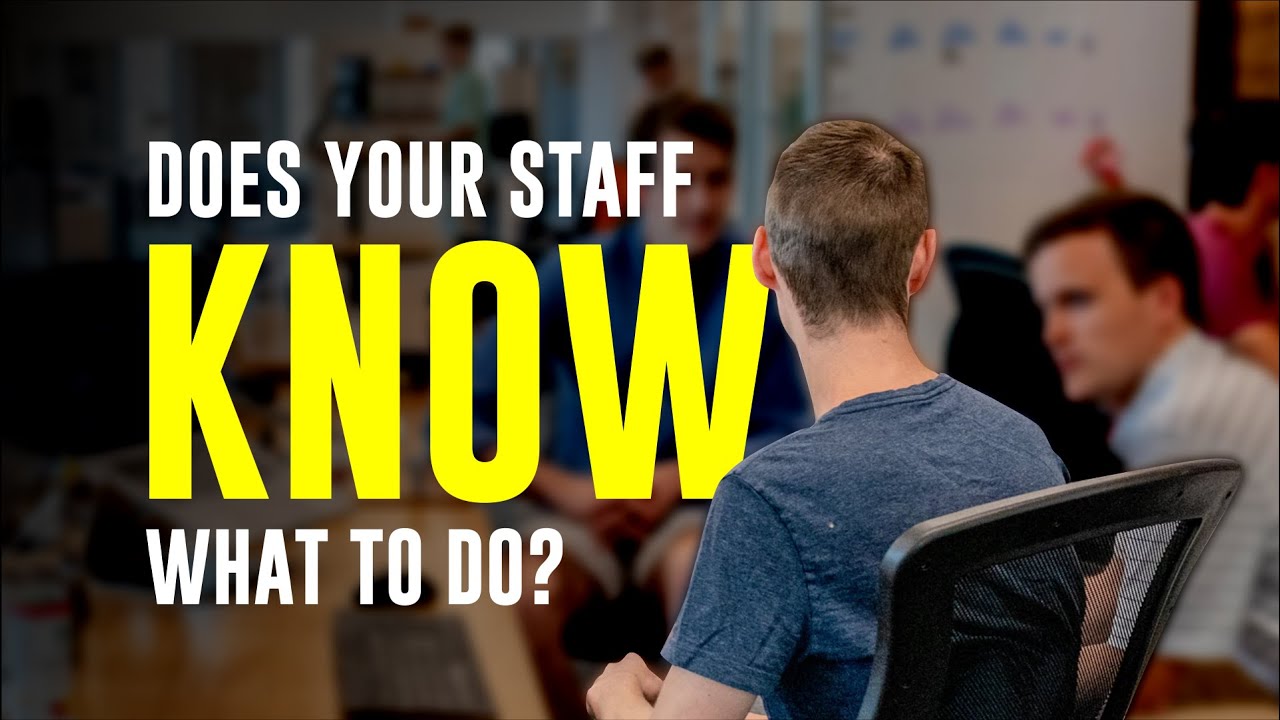 WILL YOUR EMERGENCY RESPONSE PLANS WORK?
In today's video we discuss the IMPORTANCE of reviewing your emergency respone plans to ensure that they are still current, particularly as we go back to the offices. If your group is entering the office space in a hybrid model, then it is absolutely necessary to make sure that the plans in place will work with limited staff in the offices. Check it out below:
10 TIPS TO KEEP YOUR KIDS SAFE IN AN EARTHQUAKE
In today's video we cover 10 Tips to keep your kids safe in an earthquake. These are things you should do before the earthquake happens. Check it out below: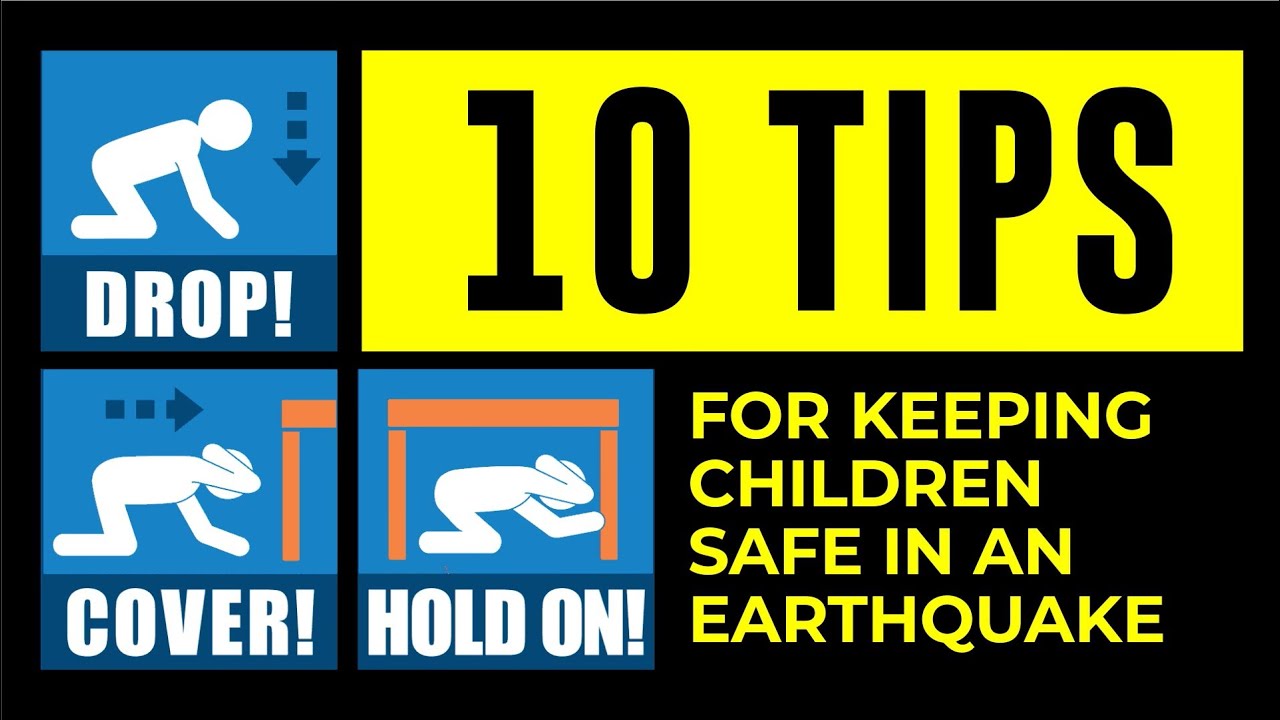 In today's video we cover the steps to take to assess the risk to your home and steps you can take to mitigate the risk. Check it out below: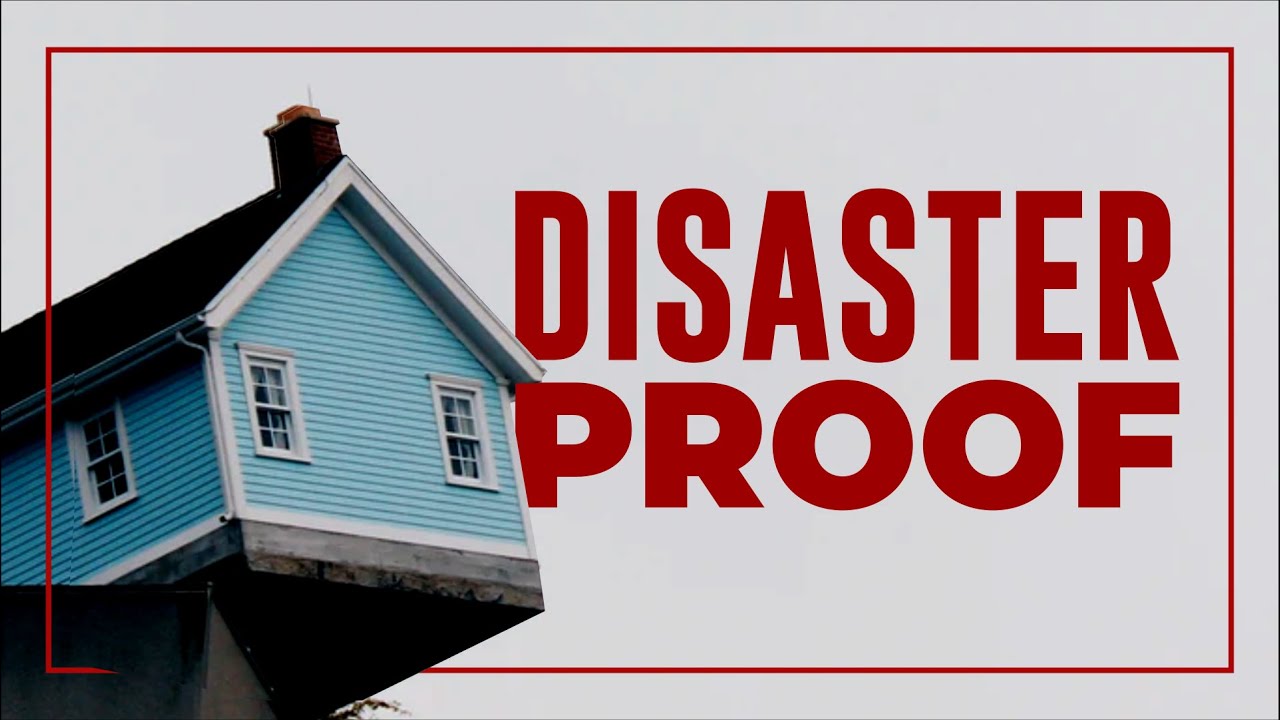 In today's video we talk about the different types of kits, what should be in them (at a minimum), and where should you store your kits. Check it out below: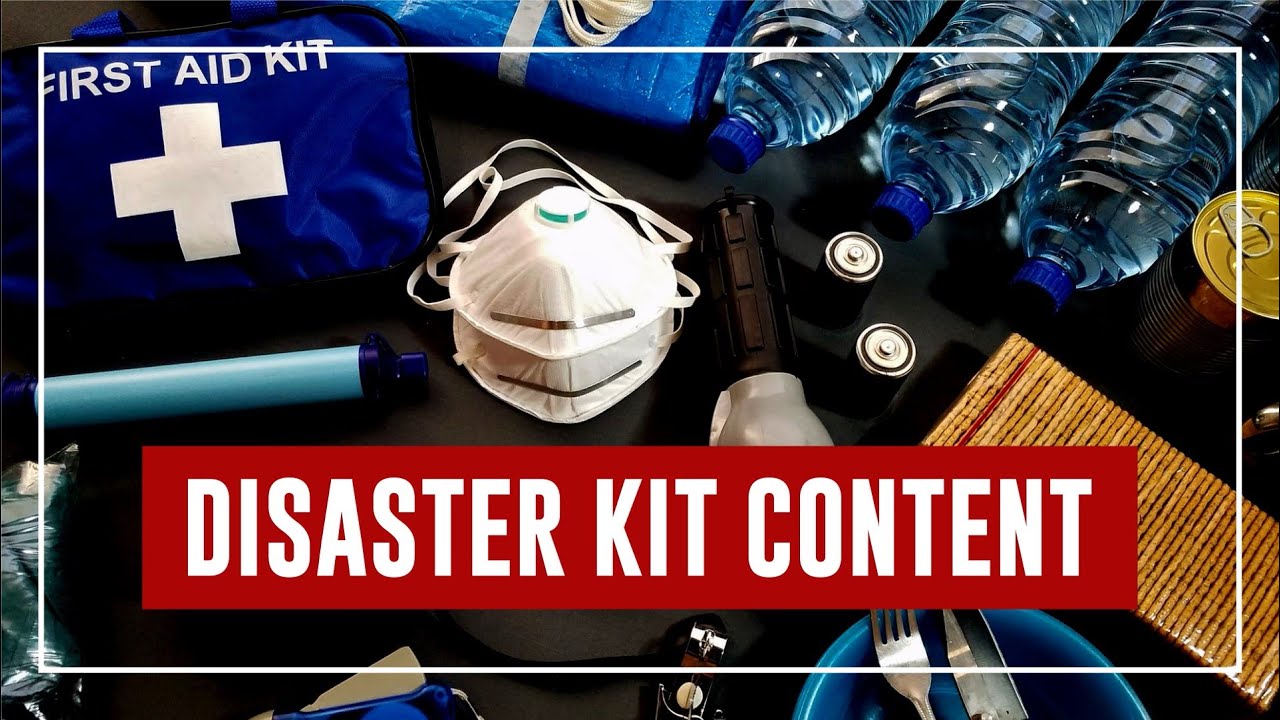 In today's video we provide you with the benefits and drawbacks to building or buying your disaster kits. We also share a great tool developed by the American Red Cross that can be found here: https://bellevuewa.gov/sites/default/files/media/pdf_document/RedCrossCalendar.pdf Check it out below: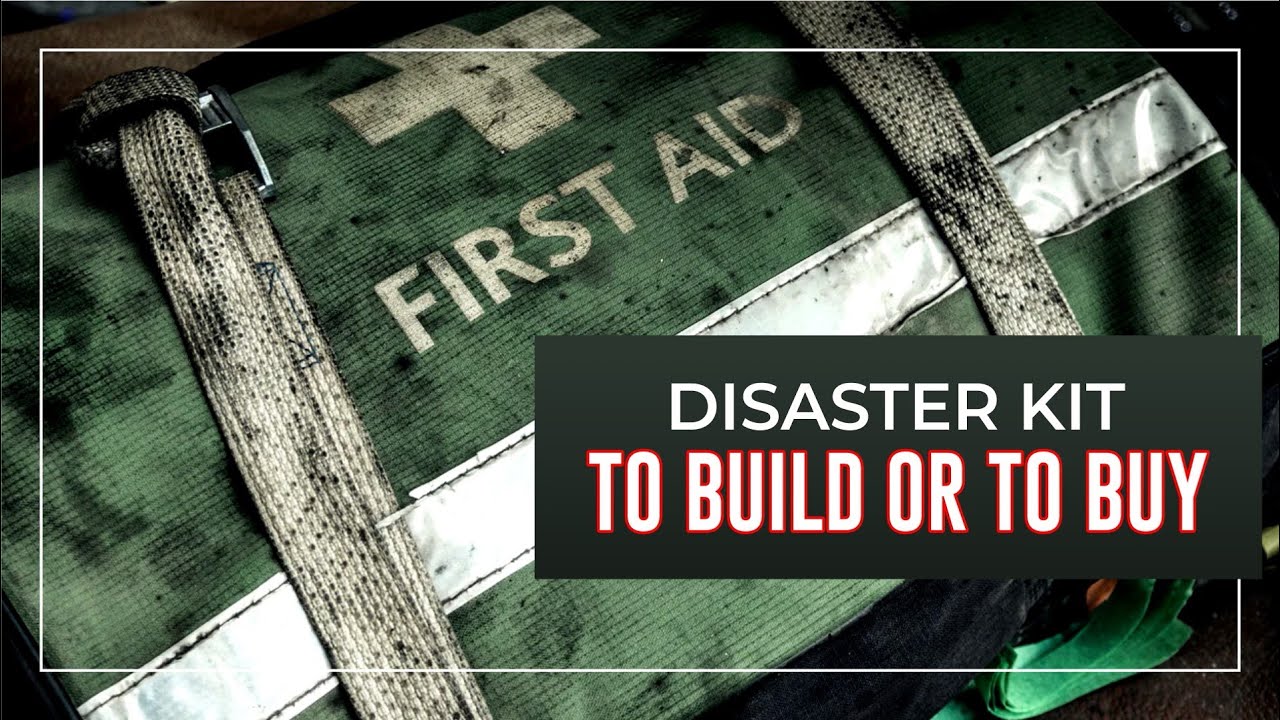 In today's video we provide you with information to ensure the safety of everyone that works in a typical office and those that are working from home. Check it out below: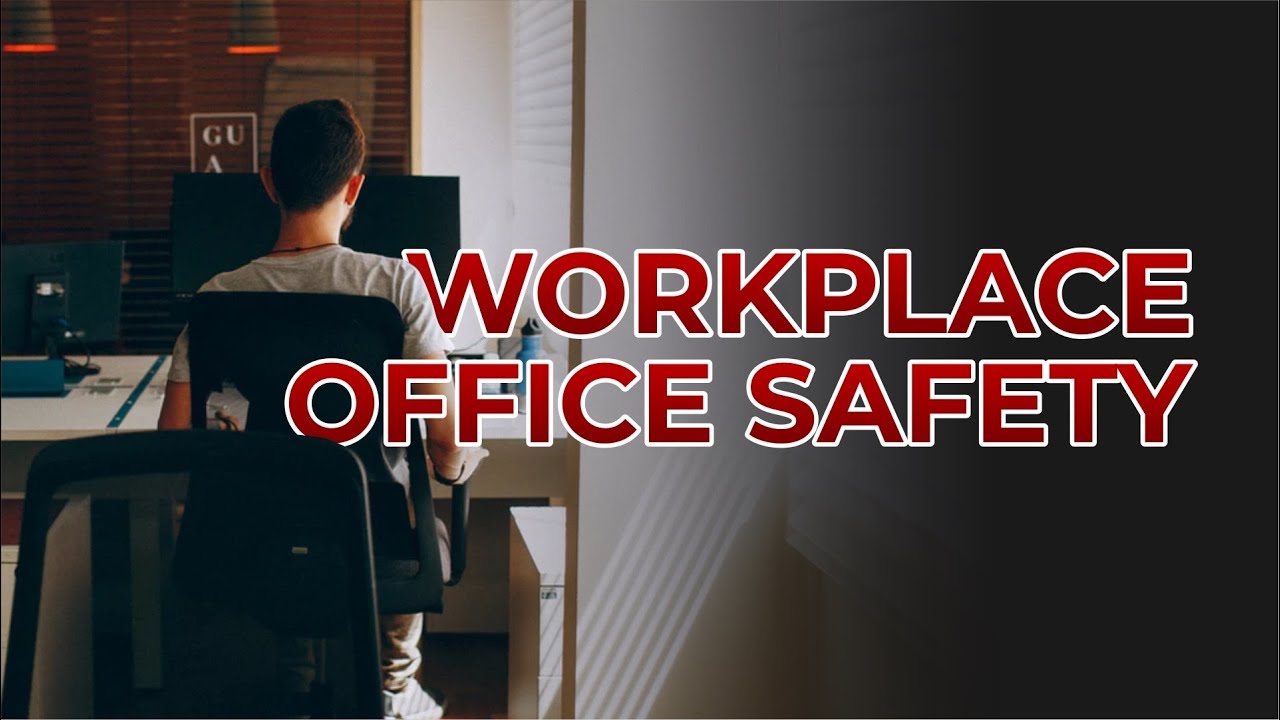 DAYLIGHT SAVING TIME BEGINS
In today's video we share information about the the importance of using Daylight Saving Time as a semi-annual checkpoint for your preparedness plans. We will briefly cover your survival kit, family plans, and maintaining life safety devices. Check it out below: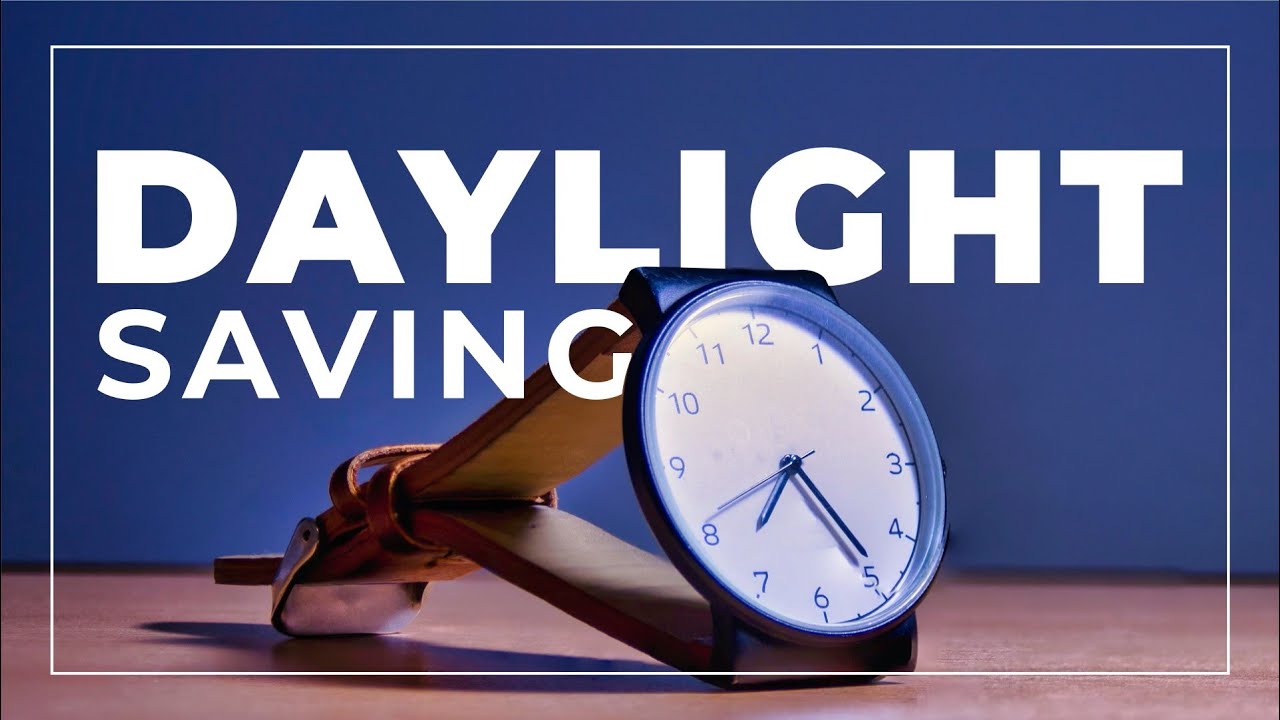 In today's video you were learn how to conduct a hazard hunt at your workplace or at home. Learn about the rooms that are typically most risky and ways to mitigate that risk. Check it out below: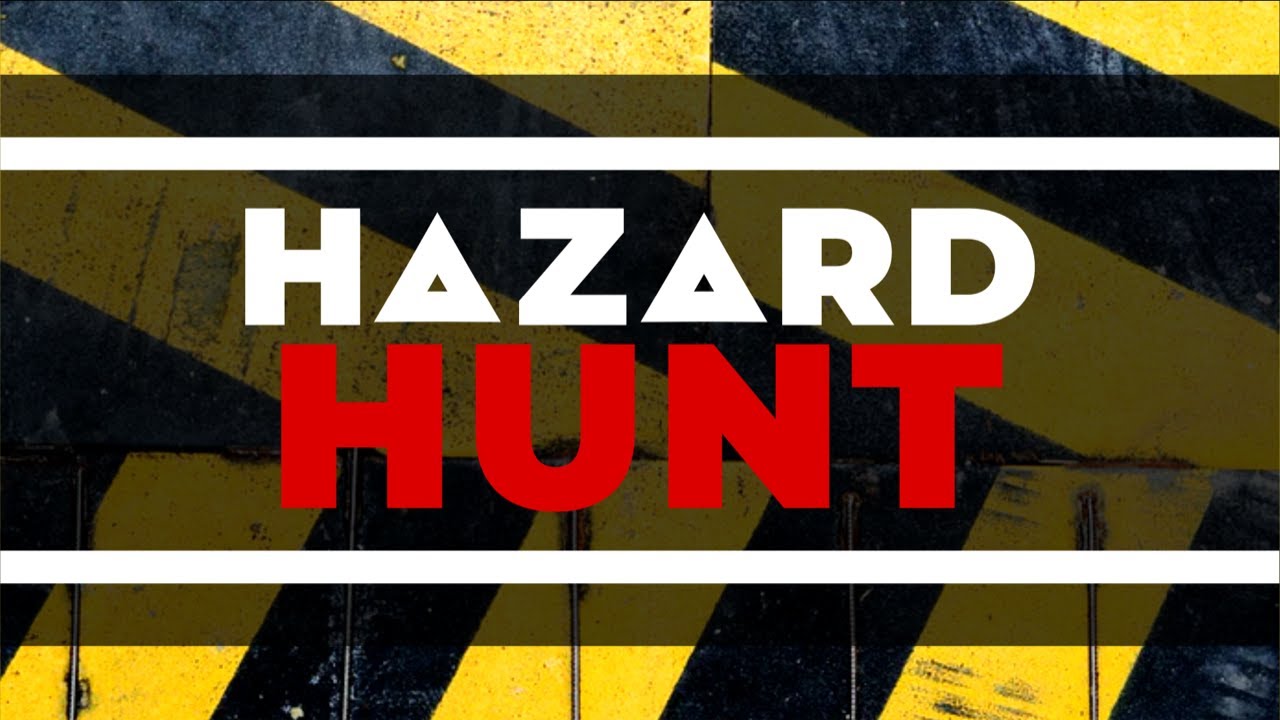 WORKPLACE EARTHQUAKE SAFETY - FAMILY PREPAREDNESS
In today's video we share the first step in any organization's earthquake safety/preparedness planning. The first step should be to mandate that staff have family preparedness plans in place, so that they are able to implement said plans and return to work quickly. Check it out below: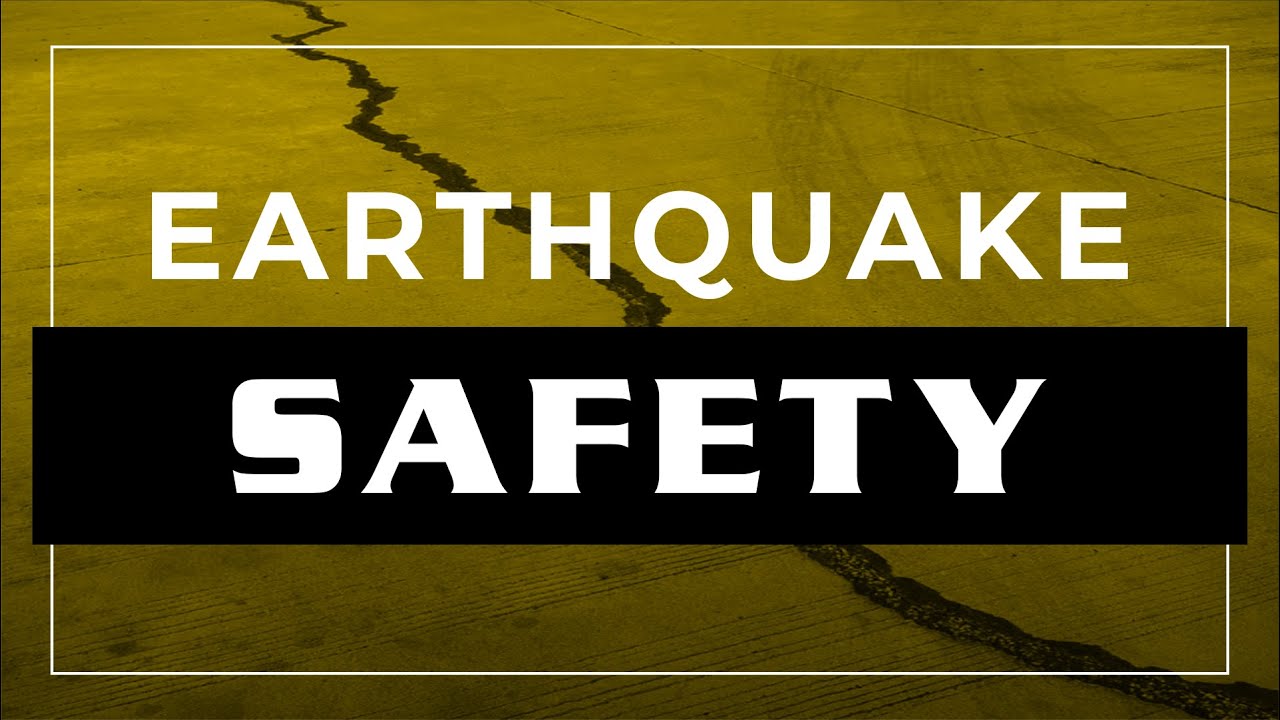 TYPES OF EARTHQUAKES, THEIR FREQUENCY AND THREAT!
In today's video we share information about the types of earthquakes likely to occur in our region. We cover some historical events, as well as the need to prepare for said events. Check it out below: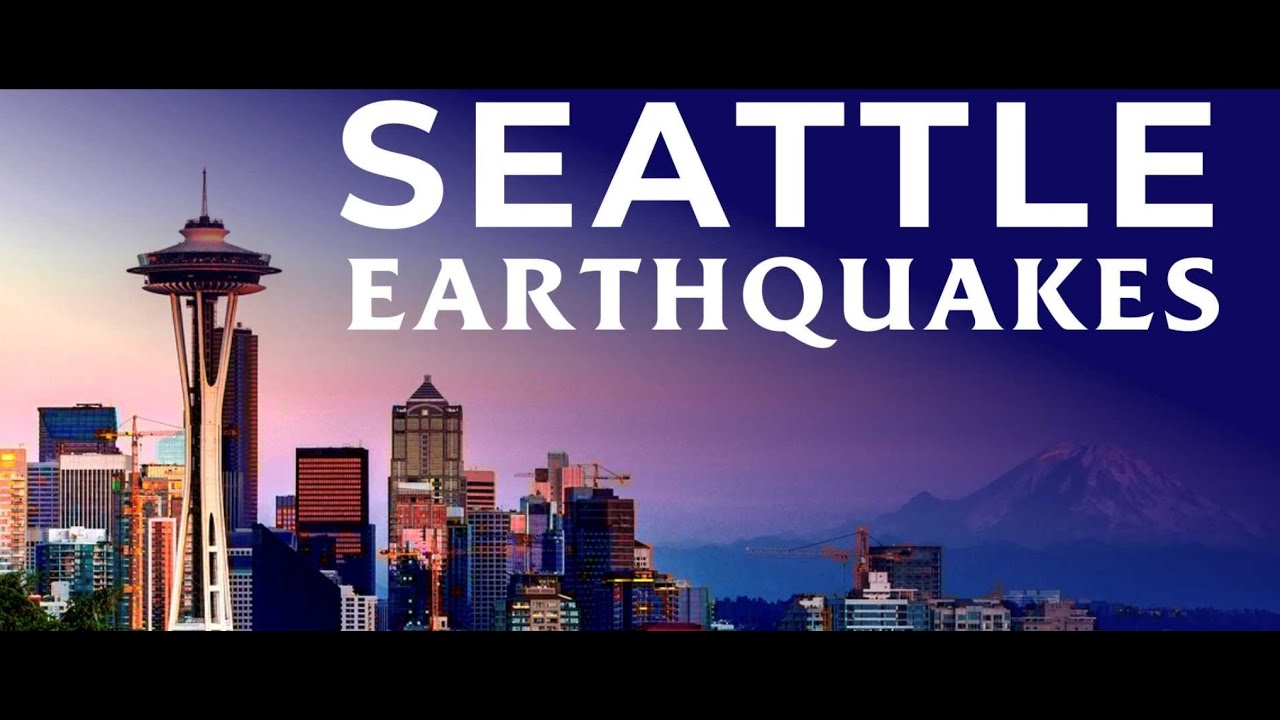 2020 hit us with a devastating biological event. Was your organization prepared for this event? Watch the video below to review small business survival statistics and the importance for planning for the next interruption.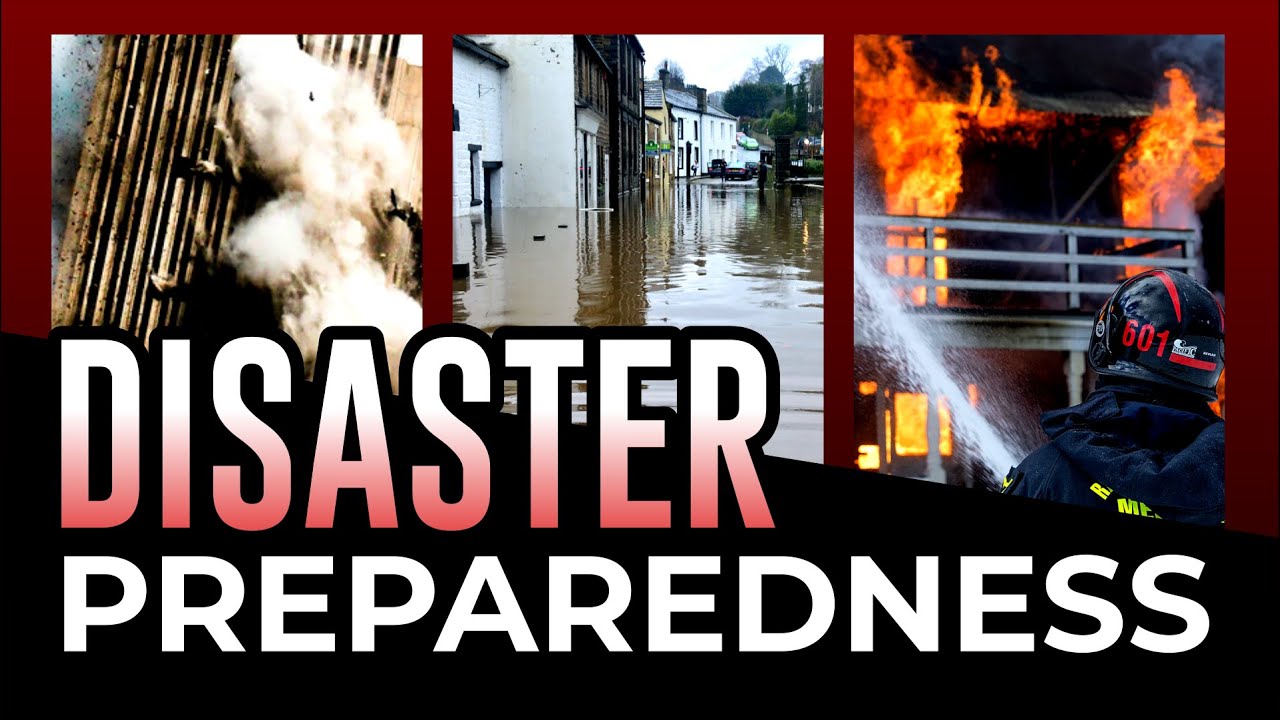 DISASTERS, DRILLS & SURVIVORS
Today's tip centers around the need to create, teach and test your emergency response plans. Whether it is for your business or your family. Everyone should be taught what to do before an event, so that the response is second nature, requiring little brain power. We want to be able to make quick decisions in stressful times and you can make that happen if you have a plan, teach the plan and repeatedly practice/drill the plan.
Take a look at our latest video that goes further into the importance around this topic below:
TIPS TO NAVIGATE THE HOLIDAYS DURING A PANDEMIC
These are unprecedented times for sure! We have the ongoing spread of COVID-19 throughout the United States coupled with colder temperatures, significant pandemic fatigue and the Holidays upon us!
We need to remain vigil and do our best to mitigate the spread. Please consider holding your celebrations with only your immediate household or bring it outdoors. Just the other day, I learned about a family in Texas that had gathered for an indoor birthday party on November 1st. Afterwards, each of the twelve family members subsequently contracted COVID-19 and also spread it to three others not present at the birthday party. Luckily, no one lost their lives, however there are many other stories that did not end as well. So, please take a few minutes to review HT2's latest video below.
Stay safe and be thankful for your health and the health of your friends and family over the Holidays. Please let us know if you have created some creative ways to share the Holidays with loved ones, while staying safely apart. We would love to hear your stories.
DAYLIGHT SAVING TIME: A Time to Prepare
In this video you will learn about how you can use Daylight Saving Time to check on your smoke/carbon monoxide detectors, fire extinguishers and your kits to make sure everything is in working order. I promise you will learn something new on this video. So, click below and learn what you can do to make your home safer and better prepared.
IT'S NEVER TOO LATE TO PRACTICE!
Here is our latest video in our preparedness series. In this video you will learn how to properly respond to an earthquake for inside your home and if you happen to be outside. One tip we didn't share in the video, since my 11-yr. old son was the demonstrator, was what to do if you are driving. Obviously, he is too young to drive, so I thought that would be a little odd to film.
Thus, I share the tip in writing here with you now. If you are driving and you feel the earthquake (which you may not or you might think your vehicle is misbehaving), pull over, avoiding objects that could fall upon you (overpasses, trees, power poles, etc.) and stay in your car until the shaking subsides. Afterwards, proceed cautiously, as the road may have been impacted by the shaking. Drive slowly and use caution. One more related tip, it is a good practice to keep at least a quarter of a tank in your vehicle's fuel tank, in the event it is unsafe to remain in the area and you are being told to evacuate.
Now you can check out to the video and let me know what you think. Please feel free to share with your friends and family and encourage them to schedule an earthquake drill and practice their response procedures.I'm a paragraph. Drag me to add paragraph to your block, write your own text and edit me.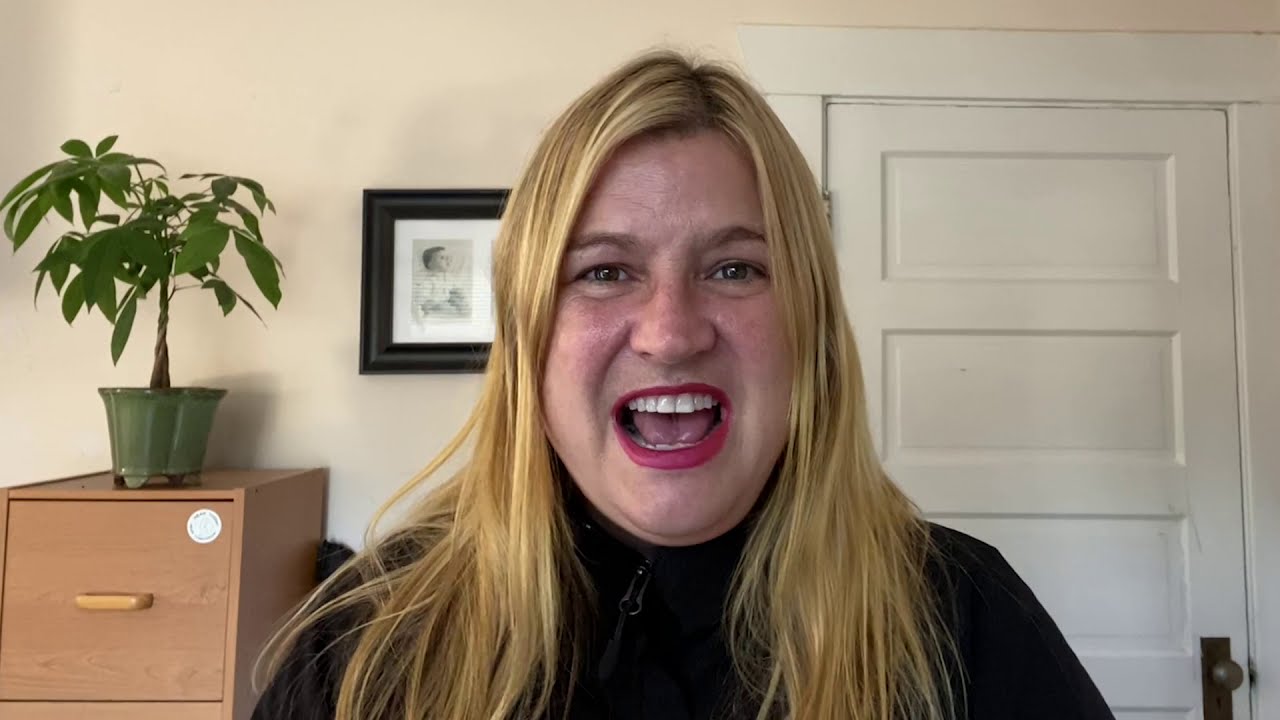 WA STATE GREAT SHAKEOUT (Earthquake drill)
Here is our latest video in our preparedness series. Annually the State of WA hosts the Great Shakeout on the third Thursday in October. This year that day falls on October 15th.
Come join me and 620,000 other Washingtonians as we Drop, Cover and Hold on, while practicing how to respond to an earthquake. Inside this video you will learn about how to get involved and register for the event.
If you are working from home and have little ones virtually learning, you should take this opportunity to talk about your earthquake preparedness plans, assess and remedy any gaps, and teach and practice how to respond to an earthquake safely within your home.
I'm a paragraph. Drag me to add paragraph to your block, write your own text and edit me.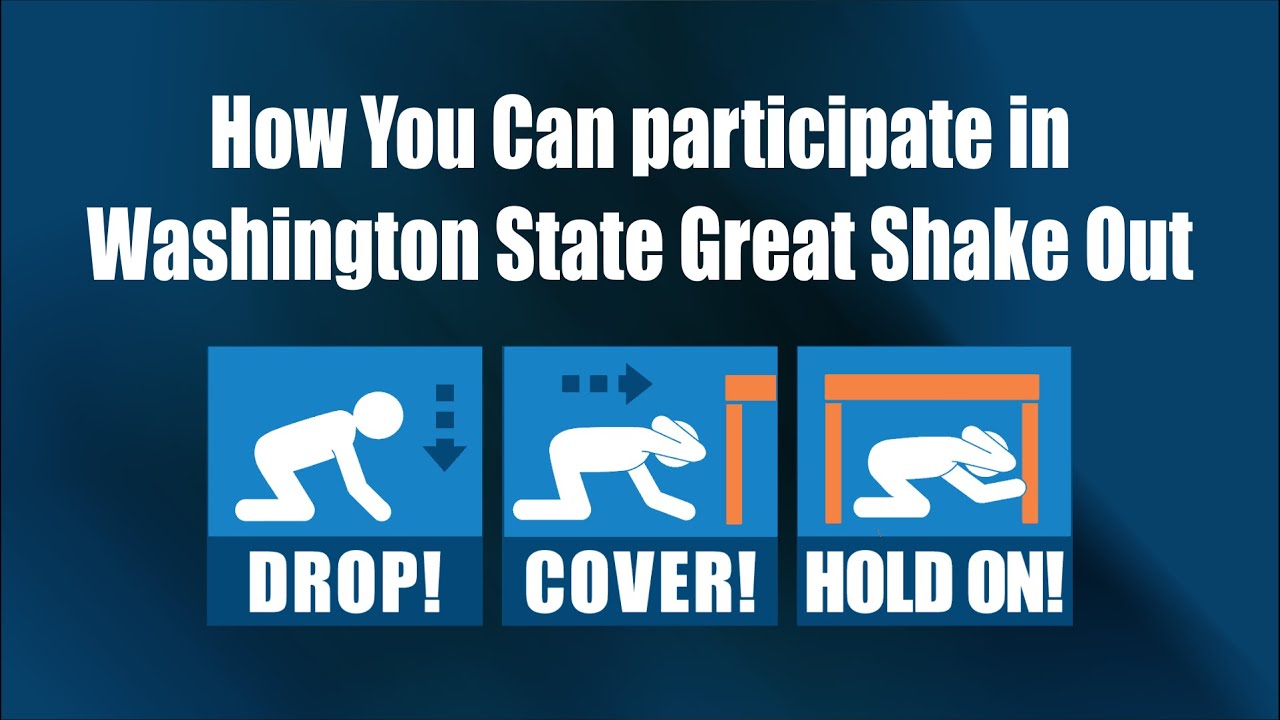 As always we are here to support you in your preparedness efforts. Particularly, in these novel times.
For a limited time, we are offering free 30-minute consultations to address your questions and concerns. Give us a call at 206-914-3812 or send me an email at kelly@ht2consulting.com to set up a time that works best for you.
Think of us as the missing piece in your preparedness puzzle!
Stay safe!
NATIONAL PREPAREDNESS COMES TO AN END
TOP 10 TIPS FOR EARTHQUAKE PREPAREDNESS
Here is our latest video in our preparedness series. It seemed fitting to celebrate the last day of September and the National Preparedness Month with today's video. In today's video you will learn about our Top 10 Tips for Earthquake Preparedness.
Not the best snapshot of my talking head, bu the content is valuable nonetheless. Don't let the end of September stop you from continuing to prepare. Take a few minutes to review the tips and then look at the weekend quickly approaching to implement the tips!
If there is something in particular that you would like us to cover in our weekly tips series, please send us a message. Kelly's contact information is outlined below.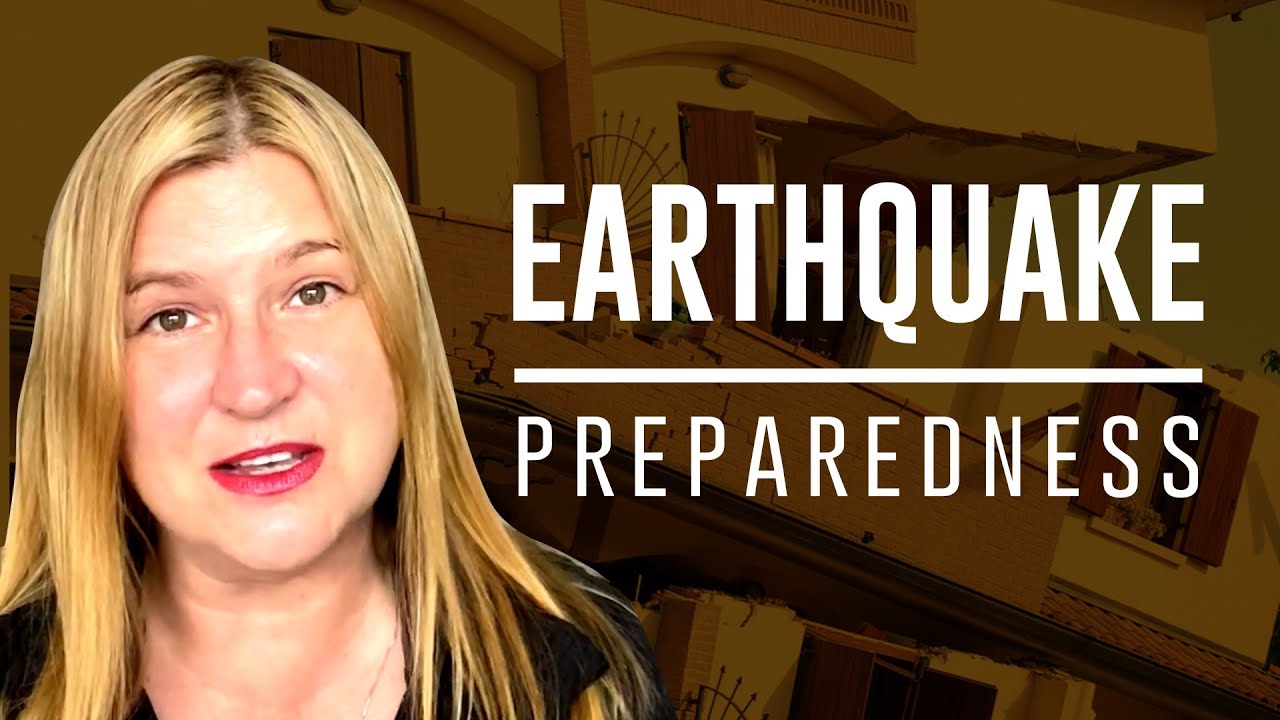 As always we are here to support you in your preparedness efforts. Particularly, in these novel times.
For a limited time, we are offering free 30-minute consultations to address your questions and concerns. Give us a call at 206-914-3812 or send me an email at kelly@ht2consulting.com to set up a time that works best for you.
Think of us as the missing piece in your preparedness puzzle!
Stay safe!
REMEMBERING 9-11 & TIPS TO IMPROVE INDOOR AIR QUALITY
A BOX FAN AND A FURNACE FILTER
At HT2, we are trying to get back into posting our weekly tips and generating some videos for your viewing pleasure on YouTube. Our latest video is shown down below and in the video you will see the owner and principal consultant, Kelly Kasper, speak to the remembrance of 9-11 and the creation of September as National Preparedness.
We also shared a tip to help with improving the air quality indoors, in the event we have more wildfire smoke drift into our region. The video is a little over 4-minutes in length and if you enjoy the video, please like it, share it with friends, and subscribe to our YouTube Channel.
If there is something in particular that you would like us to cover in our weekly tips series, please send us a message through the "Contact" button on this website. For a limited time, we are offering FREE 30-minute consultation sessions to help you in your preparedness journey. Whether you want to begin planning or enhance your current plans, HT2 is here for you. National Preparedness month is almost over, so take advantage of this offer and schedule a call today. Simply click on the "Contact" button and send us a message to take advantage of this limited time offer.